All colors are beautiful. Black, with its strictness and conservatism; Pink, adored for its tenderness and youth; Tiffany, with its charming tints of the sea wave and romance… And, of course, no one can resist stunning Gold balloons, which amaze with their elegance!
If you are confused about the color combinations of balloons but really want to pick up the most fashionable color pairs, continue reading. Here we will help you choose the right options among the most popular party color combinations!
Gold and Black
It is the perfect combination of balloons for those who do not think that the color black reminds them of mourning. Paired with gold, black balloons look stylish and beautiful. This combination is especially popular among company executives, so it will be a perfect choice for decorating a corporate party.  
Silver and Black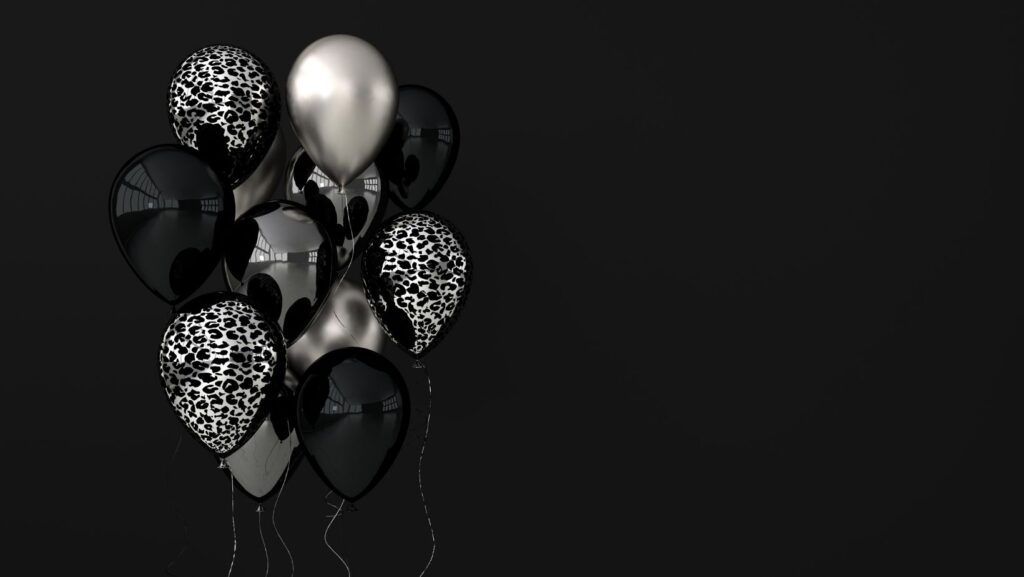 The classic combination of black and silver colors will also appeal to company leaders. Silver is a more subdued color compared to gold and is a great alternative to gold.
Chrome Gold and Chrome Silver
There is nothing better than this combination of colors and their magical shine! Balloon decorations of these colors are especially relevant at parties dedicated to silver or golden anniversaries.
Pink, White, and Silver
This is a beautiful romantic color combination for young princesses and beautiful ladies. You can also use soft pink and fuchsia balloons to enhance the combination of bright colors in this set.
Orange, Green, and Pink
If you want to make your party super hot, then try this fiery combination that will not leave anyone indifferent. It will help you instantly spice up any party theme!
This combination is ideal for Mexican-themed parties or for celebrations dedicated to the arrival of spring or summer.
Sea Blue and Parrot Green
Sometimes all we need to dilute the gray routine is a fun cozy party that reminds us of a long vacation at the sunny seaside. If you are planning to have a pool party, then feel free to choose this color combination!
Light Green and Yellow
The spring set in this color combo will delight you with its brightness. This combination is very popular for decorating children's parties.
Pink, White, and Gold
Sometimes, you want to have an elegant party with refined decorations so that nothing spoils the aesthetics and not a single element stands out from the overall concept. This combination of colors is perfect for a wedding or a big corporate event.
Light Pink and Blue
Bouquets made of balloons of these colors remind us of childhood, cotton candy, or sweet-smelling marshmallows…. We think that this is one of the yummiest color duos!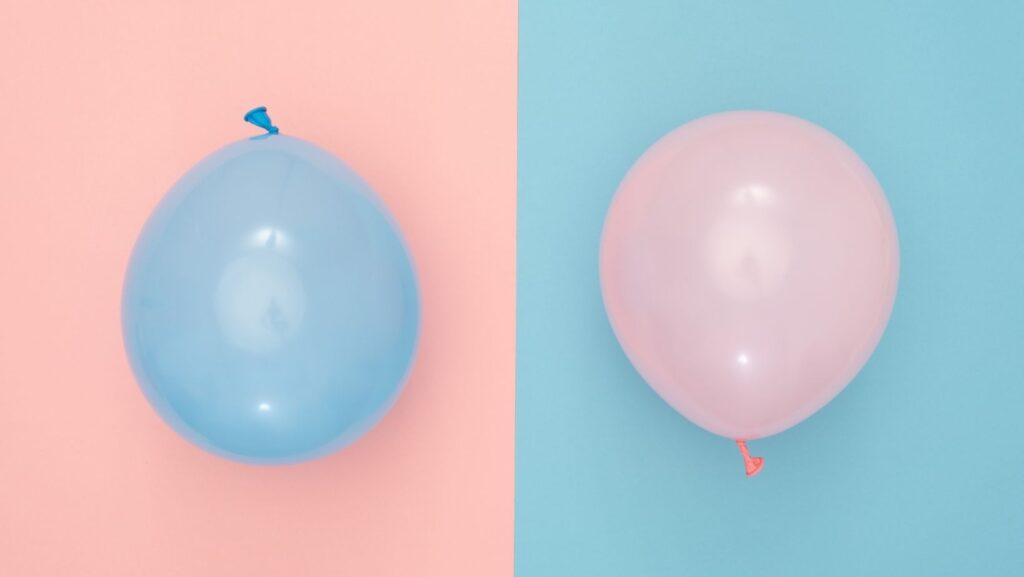 Such colors not only blend perfectly with each other but also favorably complement other color combos. Try to use it for your baby shower or birthday party, and don't forget to experiment with colors!
Burgundy and Gold
Burgundy is a unique color that reminds us of a glass of red wine. Besides, it perfectly matches with gold. You can opt for metallic gold balloons, gold chrome balloons, or transparent balloons with golden confetti.
Pastel Yellow, Peach, and White
If it's a warm summer outside and you're surrounded by bright colors, try decorating your party using this color combo that will remind you of distant islands in the endless ocean!
Yellow and peach colors exude warmth, while white softens this effect, allowing you to create truly harmonious balloon decorations.
Red and White
The bright red color is the favorite choice of passionate and active people. And white, with its purity and innocence, perfectly complements red! Opt for pearl (white metallic) or matte items.