It is the year 2022, and if you look at the facts, it doesn't matter whether you have just started with a small business or already have an established one. It all depends on how good your marketing is and if people are reaching your business online.
Digital marketing has now placed all businesses on the same level with a different journey and efforts. The more you stay aligned with marketing trends, the better your conversion and online presence will be. 
However, it takes time and effort to launch your product or service and work for engagement in the digital era.
For small business owners, the first thing to do is add videos to their digital marketing strategy. Of course, you won't have enough budget and time, but if done correctly, you can get the result way before you even expect it. 
Some companies dedicate the entire digital marketing budget to producing videos, knowing that it will take a lot of time and expenses for a new business.
Thus, videos are best for your new business if you want to make the best out of your marketing. Let's look at some stats that will convince you to add video marketing to your business expansion strategy in 2022.
66 

%of consumers prefer watching a video to reading about a product. 

92%

 of marketers value video as an 'important part' of their marketing strategy.

10% of non-video marketers don't use video for marketing because it's too expensive. However, 

79

% of non-video marketers say they expect to start using video as a marketing tool in 2022 

According to the Cisco reports, more than 80% of all Internet traffic will be video by 2021. 

The video marketing statistics show that 

64

% of the customers watch brand videos and then decide to purchase.
What is Video Marketing?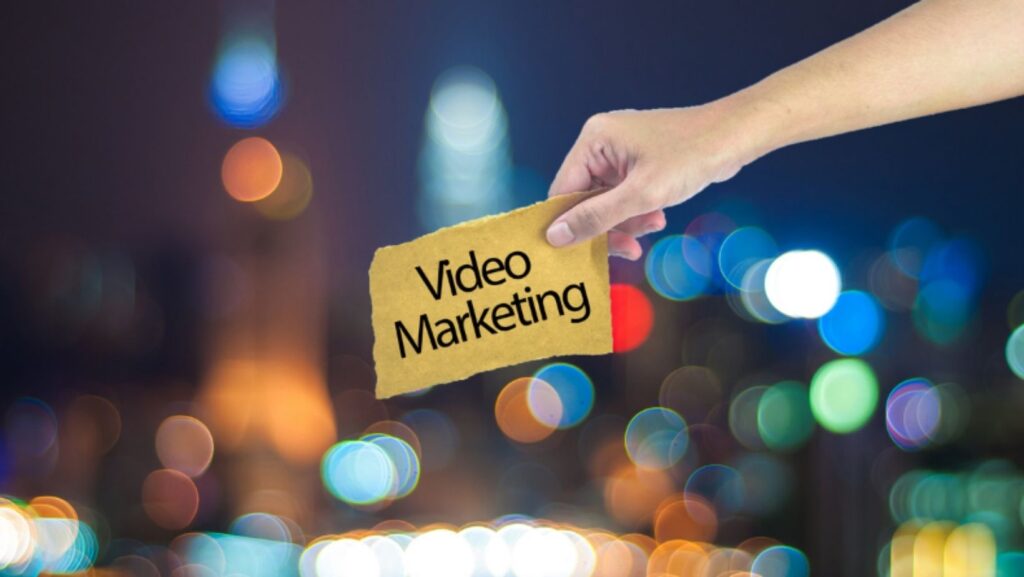 Video marketing is one of the most popular ways of promoting a product with engaging stories, tutorials, and explainers that educate potential buyers. 
To simply put, video marketing is where marketers promote videos to increase traffic and conversion with mediums like social media channels and other forms of marketing such as email marketing, website, and more. 
Small businesses can use video marketing to tell stories, demonstrate their products and guide online consumers about their products to attract and convert.
There are many categories of videos for marketing that companies use, such as, 
Explainers and educational content to inform about the product or service.

How-to videos and tutorials to connect with the audience, 

Animated videos to tell stories 

Customer testimonials to highlight your features.

Company culture and Behind-the-Scenes to build trust.
Whatever a business prefers, it is essential to find an experienced video production company or get online tools that make your process easy and effective.
Why Small Businesses Need Video Marketing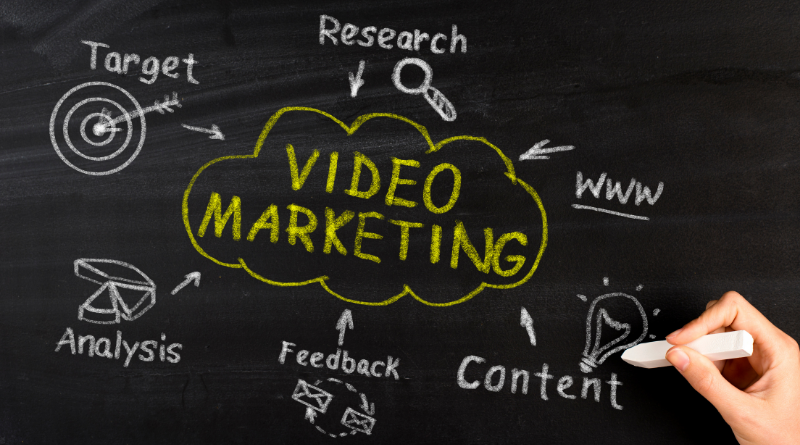 Small businesses usually resist using video marketing to save time and money, but they can see its changes in recent years. Let's see some benefits of using video marketing for small businesses.
Brand Awareness
Let's say you have a small business that you started with the goal of being a brand someday. How are you going to get there? 
Of course, a feature-rich website, social media presence, and SEO practices are your go-to steps, but any of that would not perform as fast as video marketing can for your startup.
Video content reaches billions of people as soon as you post, and if done properly, your video can get viral in no time. You can spread brand awareness by using landing page videos social media videos and improving your credibility within a few months.
More Views Mean More Engagement
Another benefit that video marketing offers is engagement with every video you post. You can tell your brand story or share a testimonial, highlighting your features to build trust among the viewers. 
The more authentic your content gets, the more people will watch and share your videos. Sooner or later, you will find a large customer base interested in selling.
Rank Higher On Search Engines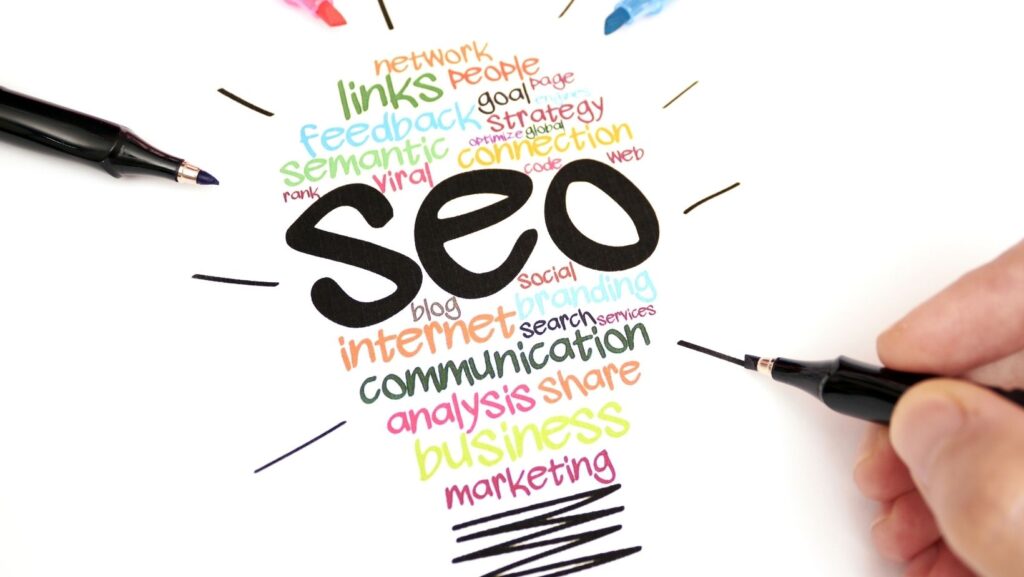 Youtube, being the second largest search engine, gets over 250 million hours of video views each day by billions of users worldwide. If you are not satisfied with these numbers, Google rankings will surely be a part of your goal. 
Adding your video on the company's Youtube and embedding it on your website can help you rank high SERPs.  
Your business will attract more customers if you rank high on Google. Google notices a website that posts educational and authentic video content with keywords and titles. As a result, the chances of getting conversions increase.
Videos Bring More Leads & Conversion
Not only does video marketing bring you the desired traffic on your business website, but it also helps in achieving ROI. 
As per Wyzowl's study, video marketing increased direct sales, and more than 80 percent of marketing professionals agree with the report. This means you can achieve the most important goal by creating good video content.
The key to getting more conversion via videos is to use the Call-to-Action at the right place and at the right time with useful video content.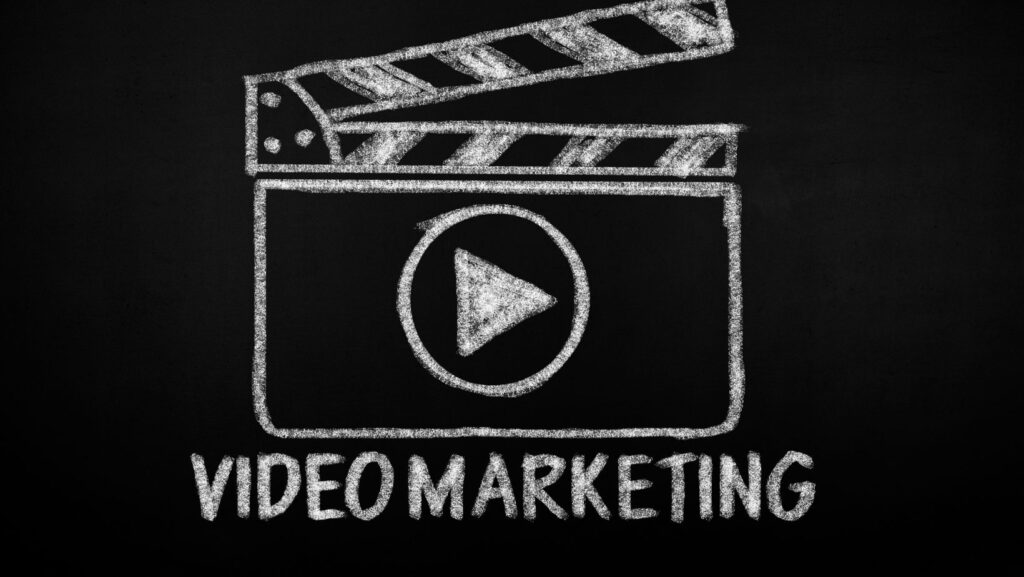 Track Your Performance & Gives You Market Insights
As your video marketing goes further, the metrics and insights evolve. Small businesses can better their marketing strategy and gain more audience with the user metrics and analytics. Being new in the business world, you need to understand how things work online and what people most like in product and service-based videos.
More Benefits of Video Marketing
Small companies get a chance to connect with the viewers emotionally.

Cost-effective exposure for the offerings.

Video works as a powerful sales tool.

One video content for cross platforms brings more traffic than going with old marketing techniques.

Video ads for more conversion.
Tips to Create Videos For Small Business
Start with an introductory video that stands out and attracts followers initially. It should be emotional, humorous, inspiring, and educational for modern buyers who have a short attention span.

Use the right keywords and titles that help in SEO and grab viewers' attention.

Talk less about selling your product or service, and educate the audience. Your content makes a buzz automatically if it's exciting for the viewers.

Ensure your videos are short, to the point, and entertaining. If you are not entertaining enough, chances are you will have to restart every time with a new video strategy.

Go with trending topics and how-to tutorials that help your audience and provide information to help them make purchase decisions effortlessly.

Ensure you have the best video creation team and graphics designers who understand what the audiences visually like and dislike. For instance, if you want to go with explainer videos, an

explainer video production company

 would handle all your tasks from design to editing without taking much time. 
Final Words
Many small companies are now switching to video marketing to get more results from their digital marketing strategy. All you need is to find the right helping hand that turns your ideas into engaging video content.
Furthermore, if you plan on doing it yourself, get the right equipment, studio setup, and camera professionals to do it professionally.