Interested in crypto, but unsure about where to begin? DYOR and start with the basics. A detailed walk-through on how to trade bitcoin & altcoins.
Cryptocurrency like tesla-coin.io has become a part of our everyday lives. Most people today know about Bitcoin, but very few people really understand it. Before you can actually start trading cryptocurrency, you have to gather a lot of information and understand how it works.
While you can read up on cryptocurrency on various sites and YouTube, reading is not enough. You need to practice trading crypto, so you can actually apply what you learn. Cryptocurrency is a form of digital currency that uses cryptography for security purposes.
Unlike traditional currencies such as US dollars, cryptocurrencies are not controlled by a central authority. They are issued and transferred directly between users on a peer-to-peer network using cryptography for security purposes. Sounds complicated? But don't be intimidated.
Learn as Much as You Can
You can learn about the history of cryptocurrencies, how they work and where they currently stand in the financial markets. This will equip you with the knowledge you need to succeed, and you can easily use this to your advantage when you start trading in crypto.
You should also learn about the different blockchains such as Bitcoin, Ethereum, Litecoin, Ripple-coin, etc. Each type of blockchain uses a different algorithm and has different features. By knowing this information, you can judge which coins will have a bright future ahead, and which are most likely going to fail.
Do not rush into trading with your first hard-earned money. Start by learning as much as you can about the world of cryptocurrency before putting your money on the line. Remember that you need to learn all the rules of the game before you can become the best player.
If you're looking for a cryptocurrency trading course that will guide you through your first steps into the crypto world, then check out this free course from Wealthy Education here: https://wealthyeducation.com/
In this course, you'll learn how to trade crypto profitably using technical indicators, candlestick analysis, RSI and more.
Find a Wallet for Cryptocurrencies
One of the most important things to do when you start trading cryptocurrency is setting up a proper wallet.
A wallet is a digital wallet that holds your cryptocurrencies. Some wallets are created specifically for cryptocurrencies. Others are more general in helping you purchase, manage and store money.
A wallet stores your cryptocurrency and allows you to make transactions. There are different types of wallets depending on your needs and level of security. This article will help you choose the right type of wallet for you.
Hardware Wallet
This is the safest option for storing your cryptocurrency. Because a hardware wallet stores your key offline, it is not connected to the internet. This makes it difficult to get hacked or lose your cryptocurrency. The important aspect to note is that a hardware wallet needs to be plugged into a USB port whenever it is used in a computer.
Desktop Wallet
These wallets are downloaded to your computer through soft or desktop software. The desktop wallet is usually easy to use and allows you to manage your cryptocurrencies in one place. Desktop wallets can be downloaded for free and installed on your computer.
Paper Wallet
Paper wallets are an offline way of storing your cryptocurrency on a physical piece of paper. The paper has the private keys for your wallet that should only be kept with you. This type of wallet is more secure than a desktop wallet because unlike the desktop wallet, it requires physical access in order to access your wallet.
Mobile Wallet
These are wallets that you can use on your phone or computer. For a mobile wallet, it stores your private and public keys on your phone and is controlled by you. The mobile wallet is more convenient than a desktop wallet because it is always with you.
Online Wallet
Online wallets are wallets that are hosted by third parties. These wallets can be free or paid and provide easier access to your wallet. With online wallets, you are more susceptible to hacking as a third party controls your private keys, so it is important that you take some precautions when setting up an online wallet.
Secure Your Wallet
Finally, you need to secure your wallet. You can do this by setting up the wallet in offline mode. It is recommended that you use the two-factor authentication option on your wallet. You should also create backups of your wallets in case your computer is stolen or lost, you can quickly restore your wallet.
Create an Account on an Exchange
Exchanges are online websites that allow you to trade cryptocurrencies, similar to the stock market. Exchanges allow users to deposit funds in wallets and use the funds to purchase other cryptocurrencies, or trade for fiat currency like US dollars or Euros.
There are many cryptocurrency exchange platforms which allow you to trade different cryptocurrencies. These include Coinbase, Gate.io, and Binance.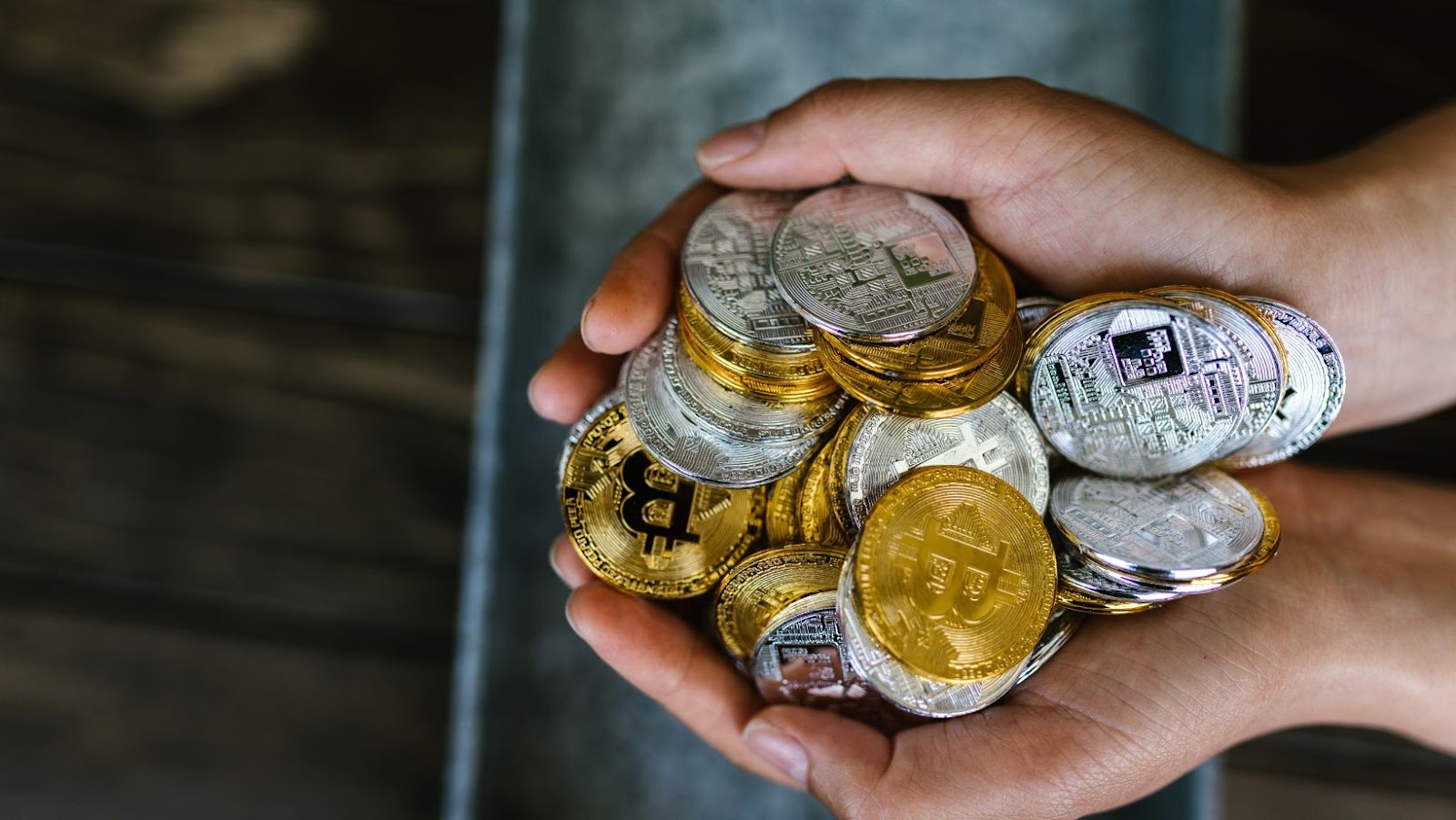 Each exchange charges different fees and has different minimum deposit amounts. So you need to do some research to find an exchange that fits your trading needs. It is also important to make sure that the exchange is legit by checking the reviews on the Internet, social media handles and forums before depositing any money into the exchange account.
Also check to see if the exchange has been hacked before, as this could mean that their security is poor and your funds are at risk.
Last, but certainly not least, is taxes. With all the regulation happening with cryptocurrencies, exchanges are now required to report your cryptocurrency transactions to the financial authorities. In other words, you are now required to pay taxes on your cryptocurrency transactions. Luckily, there are a couple of great cryptocurrency reporting platforms that can be integrated directly into your favorite tax filing program. Not only that, but most of the time you're able to file your annual tax return for free.
Start Trading
The first step is to buy Bitcoins because you'll need them to exchange with other cryptocurrencies.
Bitcoins can be bought from online platforms, or you can trade for Bitcoins using cash at a physical Bitcoin ATM.
Cryptocurrency trading comes with high risks and high rewards.
The crypto market is very volatile, and the prices can fluctuate very quickly, so it's important that you manage your money carefully.
Keep in mind that you can make a lot of money in a short period of time, but also lose a lot of money at the same time.
You should have a trading plan and a risk management strategy in place before you start trading.
Don't invest more than you can afford to lose, and don't put all your eggs in one basket.
The Bottom Line
Trading cryptocurrency is highly volatile and involves significant risk. This article is for informational and educational purposes only.
If you decide to get involved in the crypto market, make sure you equip yourself with enough knowledge and technical analysis skills.
Please conduct your own research and do not rely solely on this article when making a decision.
The cryptocurrency market is still in its early stages, and the market isn't regulated. Therefore, cryptocurrency prices are extremely volatile and are susceptible to manipulation and fraud.
If you decide to trade cryptocurrencies, you should carry out extensive research on the fundamentals of the cryptocurrency market and the coins you want to trade.
There are various options of cryptocurrency exchanges that you can use to trade cryptocurrencies. Some of these exchanges include Coinbase, Bittrex, Bitfinex and Binance.
You should, however, choose a reliable exchange that has a strong track record when it comes to online security and the trading process.
Furthermore, you should avoid investing in new coins that are yet to prove themselves in the market.
Finally, you should set up a risk management strategy and stick to it when trading cryptocurrencies so that you can limit your losses if the prices of the coins plunge suddenly.