Often, small business owners are pretty skeptical about the overall cost of getting a full-flashed website built. The cost to build a website depends upon numerous factors such as types, scale, and the business itself. For example, an eCommerce website would cost more than a static single-page website because of its use and scale. But you are here to get a general idea about how much cost will you incur in creating a random website, right? So, let us talk about three main things that every website must have: domain name, CMS platform, and a web hosting platform. 
Domain name
A domain name is a URL that a user types after visiting your website. They vary in extensions and sizes. The price range differs in all extensions (.net, .org, .co.us, .com, .net). The same goes with the size; if a domain name is too competitive, it will end up costing you more. For a general idea, the domain name can cost you somewhere around $10-15. However, some hosting providers offer packages to get a domain name for free when buying a hosting provider. 
Hosting Provider
When a user clicks on a website's link or types a URL in their web browser, the browser has to communicate with a web server to display the content. Without web servers, websites cannot establish their digital infrastructure on the web. They need someone to host their content on the internet. And that is where a hosting provider comes in. A hosting service can create a digital infrastructure for your website. Any user who types your URL gets redirected to the server that displays your content from now on. 
Hosting prices varies in their types. Read this article to know more about types of hosting. In addition, some hosting providers may provide extensive storage services with a premium backup facility. As a result, they can charge up to $1800/year. In the contract, you can get a basic hosting plan with a price of $30/year.
CMS Platforms
CMS or Content Management System helps ease the entire process of website building. In addition, CMS platforms like WordPress are providing customized builders for free.  They also have a plethora of free plugins to choose from. If you want to build an essential website, look no further than WordPress. However, there are many paid options as well. For example, Wix, Squarespace, Joomla, and Shopify charge their users for building a website. You may have to pay somewhere around $192-360/year.
SSL Certificate
Many website owners skip installing SSL certificates, thinking; it can wait. But unfortunately, they make one of the most significant mistakes at the start. An SSL or Secure Sockets Layer is a certificate that protects your website and enables you to market yourself and accept payments. SSL encrypts the data transfer between two communicating devices and passes it over a secure network to keep it safe. 
CMS or Content Management System helps ease the entire process of website building. In addition, CMS platforms like WordPress are providing customized builders for free.
In general, three types of SSL certs are used, namely a single domain cert, wildcard SSL, and multi-domain cert. A single-domain SSL is sufficient if you aim to protect a single domain. However, a multi-domain SSL is needed to protect multiple domains and subdomains. At the same time, a wildcard cert is sufficient to secure the primary domain and first level of subdomains. In contrast, a wildcard variant can protect both 'www.domain.com' along 'shop.domain.com.' This variant can protect an unlimited number of such subdomains. So, if you are planning to expand your website, we recommend you go with a wildcard certificate. There is no worry about the budget as there are many cheap wildcard SSL providers in the SSL industry. Buy an SSL today and secure your website's connection. 
Optional Costs
As the title suggests, you can either take these costs or leave them. They do not directly affect your website but help build an attractive website. Though optional costs can comprise many factors, we are talking about two main costs that you can consider (if your budget permits). 
Themes
Different business uses different themes to stand out from the competition. CMS platforms like WordPress provide many paid themes designed explicitly for diverse businesses. Their price range is dependent on theme specifications. For example, some of them may cost you around $60, whereas some charge up to $200 for it. Since themes set the overall tone of the website, business owners have to choose them wisely to ensure that their website resonates with their existing brand. 
Plugins
Much like themes, the number of plugins used can vary for different websites. For example, an eCommerce website may need to install more plugins than a static website. An essential plugin budget can vary from $100 to $200, depending on your need. Today, most websites need SEO plugins, contact forms, create checkout pages, and more. Therefore, if you have a reasonable budget, WordPress gives you a range of plugins to choose from. 
The Final Cost
After going through all four of these points, you must have gotten an idea that you would have to spend a minimum of $60-70 per year to get your website running.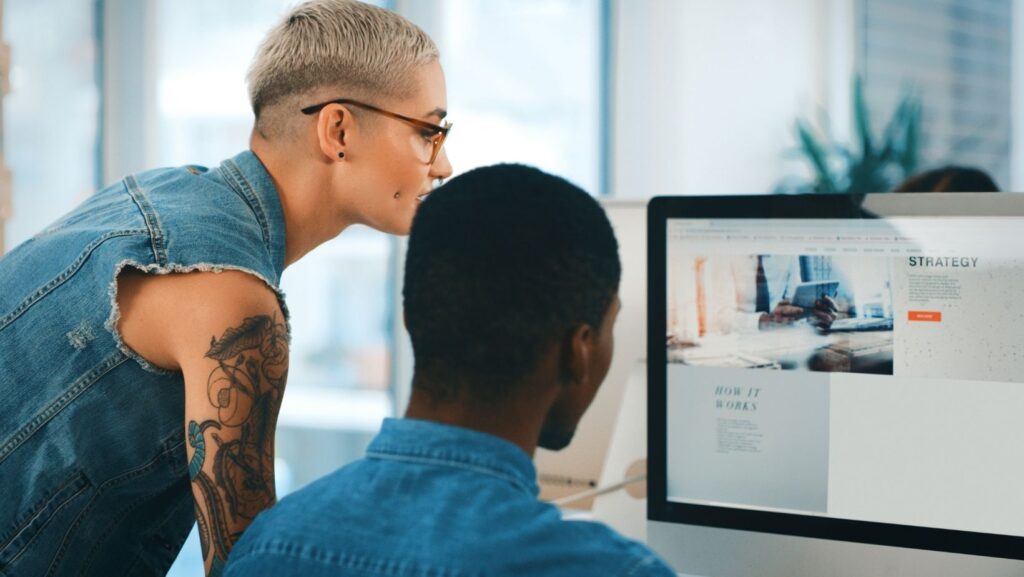 However, if you go for a premium theme, a paid CMS platform, and an extensive hosting plan, this cost will be exaggerated to $300-350 per year. So, you must have at least a budget of around $100 for the first year to start with. 
To Conclude
Creating a website from scratch is no cakewalk if you are down on the budget. But, if you work smartly, you can undoubtedly find an easy passage to create your website on a low budget. However, some costs are inevitable. For example, you cannot create a website without a hosting provider, domain name, and CMS platform. Moreover, an SSL certificate is equally important to install. It would help your website to stay away from cybercriminals and operate safely. So, you do not have to worry about extensive investment in website creation. In addition, WordPress introduced a customized builder where you no longer need a designer to build you a website. Thus, reducing the overall costs significantly.