Are you looking for a way to help grow your BigCommerce business? Now, you can. Sendlane has been named the Preferred Technology Partner by BigCommerce, giving you access to the tools you need for success.
You can now take advantage of Sendlane's cutting-edge automation and marketing tools to achieve measurable growth for your business. Get ready: this is just the beginning.
Sendlane Named BigCommerce Preferred Technology Partner
Sendlane, a leader in intelligent automation and customer communication software, is pleased to announce its recent partnership with BigCommerce, a leading open-commerce platform for small and medium-sized businesses. This groundbreaking agreement provides BigCommerce merchants access to innovative customer engagement tools that can help take their businesses to the next level.
Since its inception in 2013, Sendlane has become a popular choice for online retailers looking for an edge over the competition. Its easy-to-use interface allows users to quickly set up automated campaigns that can increase revenue through personalizing messaging, segmenting contacts into groups, and analyzing the performance of their efforts. With the newly formed alliance between Sendlane and BigCommerce, BigCommerce merchants will now have access to these powerful features – including intelligent automation tools – as part of the basic features of their stores.
In addition to helping build stronger customer relationships through automated email technology, Sendlane introduces powerful insights into every email campaign they deploy. Through real-time metrics such as delivery success rate and click through rate (CTR), Sendlane users can quickly determine which parts of their marketing strategy are successful and where improvements need to be made. By beginning on sound footing with these insights from day one, merchants using Sendlane can make more informed decisions about their business strategies going forward.
Overall, merchants who use BigCommerce's platform now have greater access to powerful ecommerce marketing tools like those offered by Sendlane — giving them the ability to do more with less time spent organizing email campaigns or managing customer relationships. With this new partnership between Sendlane & BigCommerce becoming official today – it's time for small & medium sized businesses everywhere to get excited about what lies ahead!
Benefits of Integrating Sendlane with BigCommerce
Integrating Sendlane with BigCommerce can help you grow your ecommerce business in several ways. Here are just a few of the potential benefits:
1. Automate Your BigCommerce Store: By connecting Sendlane and BigCommerce, you can automate the process of adding customers to your marketing lists, customize product recommendations based on their purchase activity, and even send targeted promotions and discounts.
2. Increase Revenue with Retargeting Strategies: Set up automated campaigns that retarget shoppers not convinced by your initial sales pitch. Sendlane's automation tool allows you to send follow-up emails containing product recommendations based on a shopper's unique interests and nurture campaigns that offer helpful content tailored to each customer's needs and wants.
3. Enhance Customer Retention Programs: With Sendlane and BigCommerce connected, you can quickly launch a customer retention program that provides customers with helpful content such as recipes or seasonal fashion trends in exchange for their loyalty points. This is one of the most effective ways to ensure a steady flow of returning customers and increase sales over time.
4. Streamline Your Connections: Integrating Bigcommerce with Sendlane opens up many opportunities for connecting with other marketing channels like social media and even physical print ads! This streamlined connection ensures that no matter where customers hear about you or where they convert, all corresponding data is tracked in real-time so you can always keep track of important metrics like ROI and conversion rates for optimizing future strategies accordingly.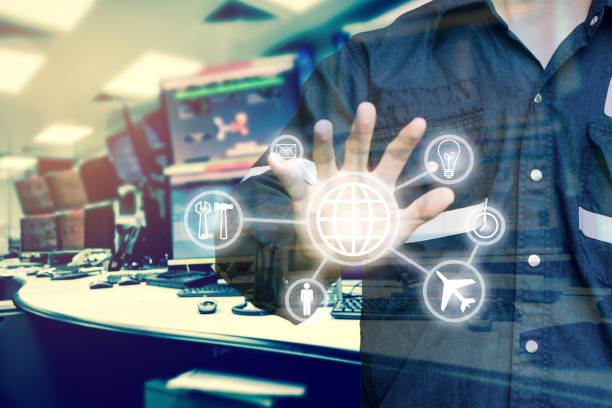 Automate Your BigCommerce Store with Sendlane
Sendlane provides business owners with a powerful automation platform designed to help you with the day-to-day operations of your BigCommerce store. With Sendlane, you can quickly and easily create custom flows, nurture campaigns, set up triggered emails and implement reengagement strategies to increase engagement and sales.
Automation allows you to manage customer processes without having to do them manually every time. For example, instead of reaching out individually to newly registered customers or reminding them when they have an abandoned cart, Sendlane automates these processes for you, saving you time and effort in the long run.
Additionally, Sendlane enables you to quickly segment your BigCommerce customers based on their locations, interests, behaviors or any other criteria — allowing you to send personalized messages to capture more customers. Furthermore, Sendlane provides easy-to-understand analytics that give you insight into how your campaigns are performing — so that you can determine what's working and what isn't.
Creating automated email notifications is easy with Sendlane's robust workflow builder that helps walk you through setting up your triggers step by step — ensuring that everything is set up correctly for maximum impact. So if you're looking for a more efficient way to grow your BigCommerce business — look no further than Sendlane!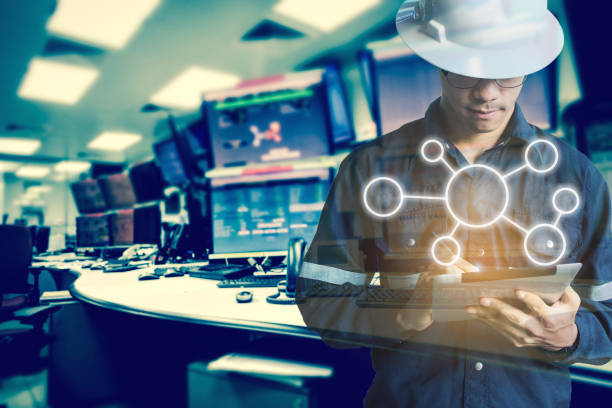 Leverage Sendlane's Email Automation Features
Sendlane's advanced automation features offer an effective way to grow and optimize your BigCommerce store. With Sendlane, you can easily create triggered emails that are automatically sent in response to a customer's actions or behaviors on your website. This means you can maximize engagement by sending the right message at the right time. Here are some of the ways you can leverage Sendlane's automation features:
1. Welcome Series: Utilize a multi-step welcome series to ensure potential customers stay informed and engaged. The welcome series will introduce prospects to your company, highlight benefits, boost brand loyalty, and nurture leads into paying customers.
2. Cart Abandonment: Reduce cart abandonment rates with automated emails that remind customers of their unfinished purchases and give them incentives such as discounts or free shipping to complete the purchase process.
3. Auto-drip Campaigns: Automated campaigns are ideal for re-engaging inactive customers and informing them about new products and offers, resulting in more repeat sales.
4. Lead Nurturing Sequences: Use lead nurturing sequences to build relationships with potential customers by providing helpful information or offering special deals or product suggestions based on past purchases they have made on your website.
By leveraging the automated features from Sendlane, BigCommerce store owners can easily create highly personalized email campaigns that provide value for their subscribers leading to higher conversions and growth for their businesses.
How Sendlane Can Help You Grow Your BigCommerce Business
Sendlane provides comprehensive marketing automation capabilities for businesses powered by BigCommerce. With Sendlane you can easily develop lead nurturing campaigns, send automated emails based on user behavior and preferences, timely post-purchase notifications, product recommendations and cart abandonment messages. The platform also allows you to track customer data across different platforms to better understand your customers' activities.
With Sendlane you can launch powerful marketing campaigns to help grow your BigCommerce store. Sendlane offers a variety of sophisticated tools that let you generate leads in multiple ways such as web forms, pop ups, landing pages and social posts. You can segment your contact lists and target specific groups with personalized messages. Using triggered emails, you can send engaging content to customers at the right time — such as welcome emails or product reminders when customers abandon carts. You can design beautiful email templates with the click of a mouse using our drag & drop message builder or HTML editor.
In addition to email campaigns, Sendlane enables A/B testing for text-based emails, allowing further optimization of your messages for higher engagement rates. This tool also offers real-time analytics so businesses can track how successful their campaigns are performing and where they should focus their efforts towards optimization in the future. With Professional Services from Sendlane, businesses have access to an experienced team dedicated to helping them increase their long-term conversions and get the most out of their automation software investment.
Increase Your BigCommerce Store's Conversion Rate
Sendlane's automated marketing platform can help you build relationships with your BigCommerce customers and turn them into repeat buyers. Automating emails, creating personalization campaigns, segmenting list subscribers and more are just a few ways you can use SendLane to increase the conversion rate for your online store.
SendLane's Automated Workflows feature allows you to create personal touches for every customer interacting with your store. For example, you can easily create automated emails that welcome new customers, offer discounts to returning shoppers or recommend products based on previous purchases.
Segmenting list subscribers allows you to personalize emails even further. By separating customers into different categories such as new customers and previous buyers; you can send separate emails targeting each group's interests. This allows for more precise targeting and provides a better user experience overall.
Tracking purchases, abandoned carts and other customer interactions helps optimize the effectiveness of promotions and messages they receive from your BigCommerce store. SendLane's analytics tools allow you to monitor different metrics such as open rates, click-throughs and total revenue generated to gain invaluable insights into your campaigns' effectiveness.
By utilizing SendLane's sophisticated marketing automation suite in combination with the power of BigCommerce's ecommerce functionality, it's easy to see how this powerful collaboration can be used by any business looking to grow an online store rapidly and profitably.
Track and Analyze Your BigCommerce Store's Performance
Sendlane provides BigCommerce users with all the necessary tools to maximize their online store's success. Our analytics dashboard lets you track customer data and analyze customer behavior. Your store's performance can be monitored and analyzed over time and across various channels—allowing you to draw insights into customer preferences and buying patterns.
Our data-driven insights will help you make more informed decisions on improving your customer experience, customize promotions, optimally design pages, create marketing campaigns that stand out, target customers more accurately based on their behavior, and more. Relevant insights can also be found in our A/B testing feature which allows you to test different versions of a page or campaign against each other so you can use what works best for your business.
Access to in-depth analysis of your store's performance will help you maximize revenue by understanding what strategies drive the most conversions. With scalable analytics capabilities powered by Sendlane's artificial intelligence engine—OMNI—you'll be well equipped with the knowledge needed for success in the competitive ecommerce market. So start reaping the benefits of BigCommerce Analytics today with Sendlane!
Conclusion: Sendlane and BigCommerce, a Perfect Match
As you can see, Sendlane is a powerful marketing automation platform that can help take your BigCommerce store to the next level. With robust features like segmentation, personalization, integrations, user & event tracking, analytics, predictive content and more, you will be well-equipped to confidently scale your business. Furthermore, Sendlane's Automation Academy provides plenty of resources to ensure your team has the knowledge to use our platform most effectively.
With its user-friendly interface and easy setup process, Sendlane offers a simple solution for quickly improving your BigCommerce store's sales performance. By leveraging its powerful marketing automation capabilities, you can track key customer data points to gain insights into their behaviors and respond accordingly with next-level personalized campaigns that encourage them to purchase more from your eCommerce store.
So go ahead: give Sendlane a try today. And don't forget — You'll get an additional 7 days of free trial when you sign up today!
tags = Sendlane, BigCommerce Preferred Technology Partner, SMS marketing automation solution, customer experience-focused email, sms ceo sendlane 7m arrhalltechcrunch, shoppers, behavior-based, data-driven marketing automation capabilities