McDonald's has recently presented an immersive virtual reality (VR) popup experience in select locations worldwide. The event's purpose is to introduce customers to what McDonald's is offering in terms of its range of innovative digital experiences through its McCafés, and to offer up a taste of VR gaming.
Consumers across 10 international McDonald's McCafé locations were invited to participate in the program and play "Incredible Pretzel Pilgrimage," the first interactive VR game featured at McDonalds locations that transports players through a fantastical world where customers can earn delicious rewards. During this experience, customers can choose from different levels and collect coins as they run their way to victory.
This experience was designed to introduce consumers to what virtual reality at McDonald's is like, by taking them on a journey into an alternate universe as they complete interactive tasks and discover new activities along the way. The game does a wonderful job combining entertainment, interactivity, business applications, and emotion for an exciting yet thrilling player journey, unveiling unique rewards that create greater engagement for users along the way.
The popup stands out from other offerings in that it fully incorporates new technologies such as Virtual Reality into real life experiences seen at McCafe locations. Consumers are encouraged explore and interact with all aspects of their environments by using
motion tracking
3D soundscapes
haptics
– all providing an enriched user experience within one setting viat their headset devices or smartphones.
What is a VR Popup?
Virtual reality (VR) Popup is a new form of immersive entertainment offered by McDonald's in several cities. Visitors can don a headset, enter an exciting and interactive virtual environment, and explore the world with two hands. Unlike many traditional virtual reality experiences, McDonald's VR Popup takes guests on an adventure tailored to different age groups.
Visitors of all ages are welcome to join in the fun as they explore different VR games, activities and stories full of surprises. The unique experience inspires everyone to let go of their inhibitions and participate in a new type of VR engagement. With each passing session, visitors learn about different aspects of the virtual world around them, sparking curiosity and captivating imaginations.
The technologies behind McDonald's VR Popup utilises cutting edge software that allows for a realistic and ever-changing experience with seamless transitions from scene-to-scene—all designed in stunning high-definition quality. Beyond exploring the world seen through the headset, McDonald's works hand-in-hand with their guests to ensure they gain the most out of each simulation—blending education with plenty of fun!
Families across five states have already experienced this first time innovation from McDonald's—so don't miss your chance to join in on this new reality experience before it leaves town!
What is the Purpose of the VR Popup?
The purpose of the McDonald's Virtual Reality Popup is to provide customers with an immersive and interactive way to explore the brand, learn about its history and connect with others. McDonald's VR Popup spans 8 countries across Europe, including Spain, Italy, France, Germany and the UK. The popup allows customers to use virtual reality headsets to experience a stylised version of the restaurant from an expanded perspective. The immersive experience uses narrative storytelling, haptic feedback and interactive elements to take visitors on a journey into the world of McDonald's – from its humble beginnings in 1940s America to its modern-day restaurants around the globe.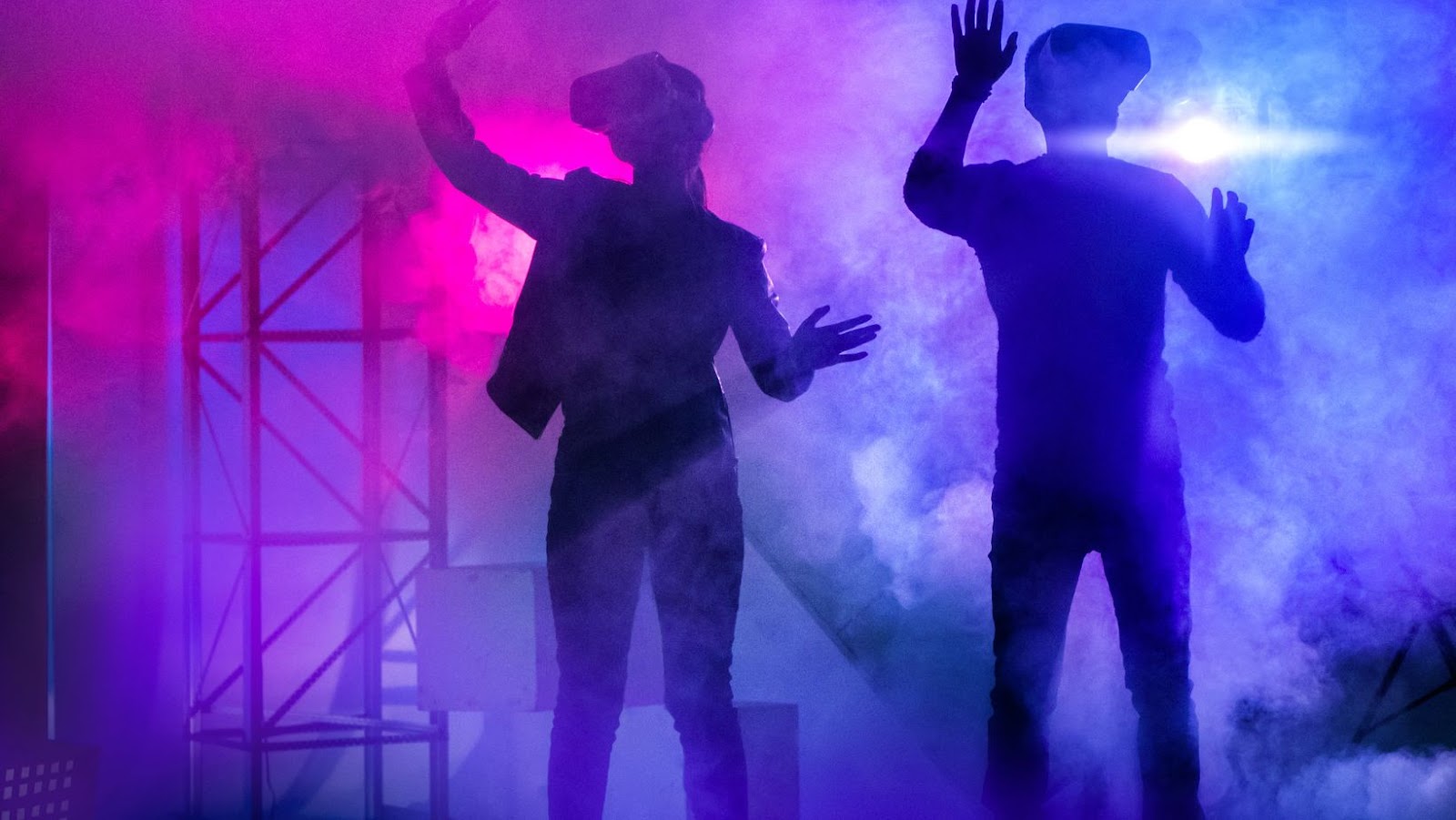 By harnessing digital technology as part of their customer experience strategy, McDonald's is providing customers with a unique way to engage with their brand. Through this experience customers gain insight into what makes them stand apart – allowing them to become more familiar and form a deeper connection with their food and culture. Additionally, by bringing communities together in a physical space it encourages people to form personal relationships that can transcend time zones or digital locations.
This initiative has allowed McDonald's to rise above competitors and capture more market share by allowing customers to share experiences that are not available elsewhere. As well as providing an opportunity for further engagement (outside of food knowledge), consumers also benefit from this new way of learning about brands which can create long-term brand loyalty.
OfflineTV VR Popup presented by McDonald's
In May 2017, McDonald's launched a unique Virtual Reality (VR) experience in the US. The VR Popup is an immersive and interactive pop-up experience that provides customers with a fun and engaging way to interact with the brand. Designed to be vibrant, imaginative and budget-friendly, this VR experience promises to provide entertainment for all ages.
There are several benefits associated with a VR popup for McDonald's customers. These include:
A unique customer experience: A great way to engage customers and make them feel like they are part of the action, regardless of their age or preference. The VR Popup introduces visitors to a 3D environment utilising cutting-edge technology that can keep people captivated for hours on end.
Enhanced brand loyalty: A powerful way to encourage repeat customer visits and increase customer loyalty towards the McDonald's brand. Through virtual realities, customers can explore new areas in depth and become intimately familiarised with the brand's services, adding an unforgettable experience each time they visit your facility.
Customer engagement & community building: The interactive nature of the VR Popup encourages people to come together in person and learn more about each other's lives while having fun at the same time through engaging activities such as playing against one another or learning about nutrition facts in vivid digital quality. This type of socialising helps build stronger ties between family members or even members of a community while increasing customer engagement at the same time.
Overall, it is clear that McDonald's presented VR Popup offers great potential for providing customers with enhanced experiences and opportunities for building relationships between people who share common interests – all within an interactive environment!
How Does the VR Popup Work?
McDonald's presented a VR Popup to serve as an immersive, fun and engaging environment for their customers seeking an alternative fast food experience. This VR popup allows users to participate in virtual reality activities such as exploring the solar system, playing mini-games, enjoying unique McDonald's experiences, and many more.
The virtual reality popup is simple to use – all that is required is a compatible headset (such as the Oculus Rift or Google Cardboard). Once you have completed this setup and launched the program within the virtual reality environment, you can select from an array of activities. Activities range from tours of space, painting virtual graffiti walls, or playing interactive first-person shooter games. All these activities are designed with McDonald's in mind – you can earn exclusive rewards for your performance during each game or activity session!
This new experience is designed specifically for children between 3 and 12 years old. So it provides a great opportunity for parents looking to engage their children with technology safely and responsibly. While at home any age group can enjoy this virtual reality experience from the comfort of their living room. So whether you're a science fiction or VR gaming fan, take part in the McDonald's PopUp today for an unforgettable adventure!
What are the Different Experiences Offered?
McDonald's presented a popup event to its customers in San Francisco, giving them the chance to get a glimpse into its VR experience. The popup offered a variety of experiences including:
Virtual Reality Adventures: The virtual reality adventures allowed visitors to explore the mysterious and immersive environment of McDonald's world. Participants manoeuvred through complex and wondrous courses while passing through unique challenges.
Augmented Reality Challenges: Through augmented reality technology, participants could challenge themselves in fun activities and races against friends. Visitors had an opportunity to unlock virtual rewards throughout their adventures!
Capture Photo Sharing: Guests were allowed to capture beautiful photos or videos in different environments and share them with family and friends on social media platforms.
The McDonald's VR popup was an excellent initiative that showcased how technology can be used for innovative experiences at fast food restaurants!
How Has McDonald's Used the VR Popup?
McDonald's has used the VR Popup to launch promotional events and initiatives designed to showcase the latest innovations in their products. For example, in April 2017, select McDonald's locations across Canada and the United States were equipped with a virtual virtual reality installation that allowed customers to tour one of their restaurants. The tour gave viewers a 360-degree look into different food areas including the kitchen, drive-thru and lobby, and behind-the-scenes views of employee training activities.
The VR Popup also served as a platform for McDonald's "Experience of the Future" program, which allowed customers to order and pay for their food on an interactive touch screen before picking it up at various pickup locations throughout the restaurant. McDonald's then capitalized on this technology later in 2017 by launching its McD app powered by Kabaq which enabled customers to view detailed 3D versions of menu items before ordering. More recently in August 2018, McDonald's used the VR Popup to host an exclusive preview event that showcased some of their newest menu items such as Chocolate Sundaes and Bacon Cheddar Tots. This event provided attendees with an immersive experience that blended real life product sampling with exciting virtual reality content surrounding food creation using Oculus headsets.
In addition to providing immersive content for customers via its VR Popup initiative, McDonald's has also been advocating for greater accessibility among members of under-served communities by partnering with leading technology companies like Microsoft on programs such as Opportunity Hub (OH).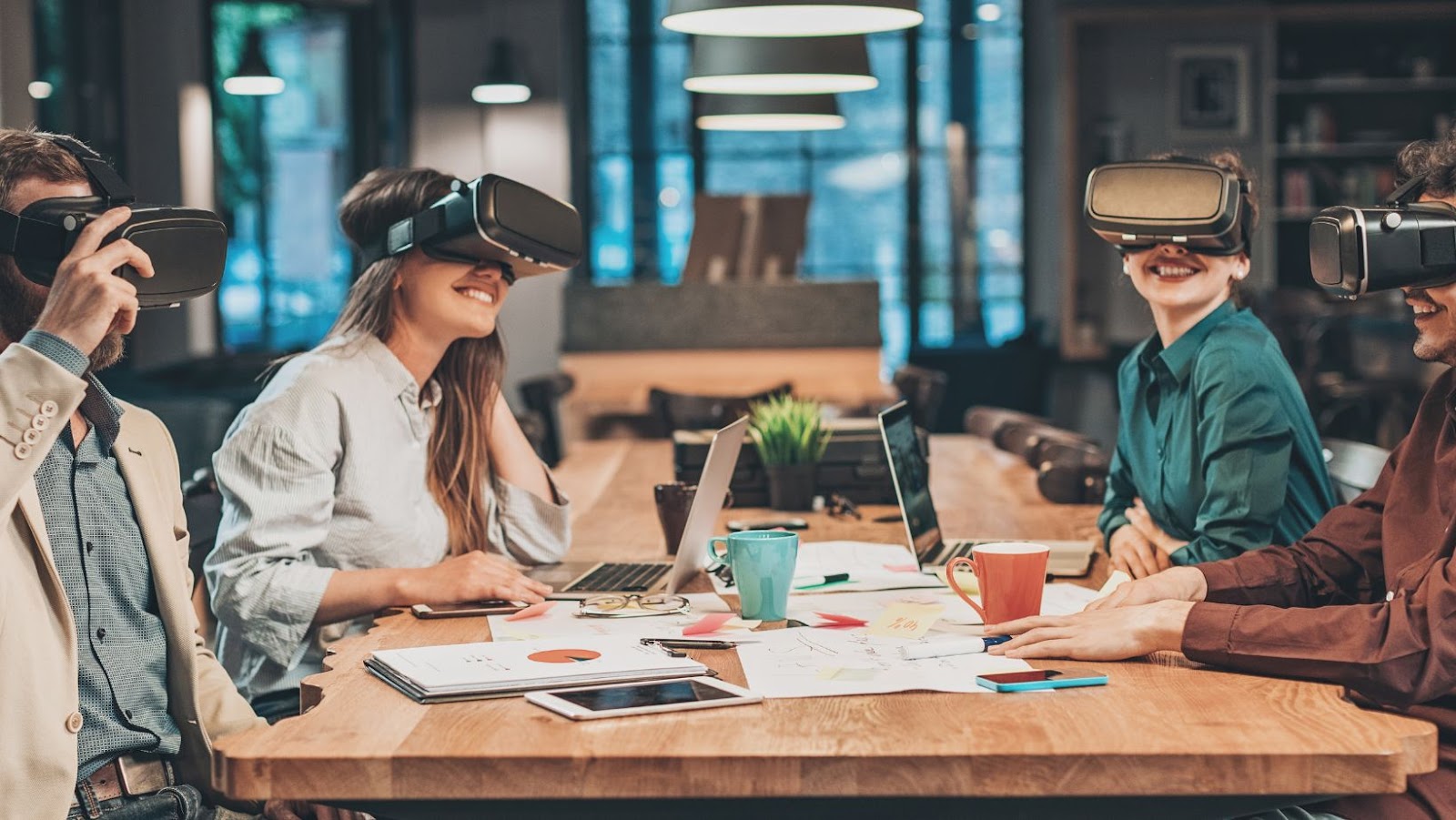 This program provides groups from underserved communities with affordable access to basic computing resources and mentorship opportunities designed to help them develop skills helpful at school and in the workforce. Through its ongoing support of OH, McDonald's is committed to providing enterprising individuals with valuable resources and rewarding them with Tech Tuesdays promotions exclusively through the McD App during select times throughout the year.
What is the Future of the VR Popup?
Reality Based Group and McDonald's recently partnered up to introduce Virtual Reality (VR) Popups throughout the U.S. for customers to experience a variety of imaginative worlds. This new concept drew plenty of attention from customers and the press with its impressive reception, setting the stage for more immersive technology experiences in the future.
So what is the future of this VR technology? With Reality Based Group's constant innovation and ability to understand customer needs, they will surely create many opportunities shortly using advanced technology such as augmented reality (AR) and mixed reality (MR). While there are a variety of limitations with current VR systems, these new enhanced virtual experiences are sure to shift customer expectations when it comes to engaging in digital content.
As more companies begin exploring ways to integrate VR experiences into their growth strategy, customers can expect a revolutionary shift when engaging with digital content – at home or out-of-home. With one-of-a-kind entertainment options and stunning graphics, immersive digital experiences that blend imagination with reality have become extremely popular in today's market giving people multiple options on how they want to interact with brands digitally or physically.
From exclusive virtual concerts and special events for brands' customers/partners, Reality Based Group will be at the forefront helping brands deliver awe inspiring levels of customer engagement that impact members so they have life long relations with these companies or organisations. The capabilities enabled by enhanced virtual realities are broadening our horizons when thinking about customer experience and engaging marketing potential.
Therefore it is indeed an exciting time for businesses seeking innovative ways to reach their target markets/audiences through a powerful online presence and physical activations utilising immersive technologies such as AR & MR that will become the mainstay of our fast paced digital era over time!
tags = virtual reality experience, offline tv vr, mcdonald's enters the metaverse, offlinetv vr la mcdonald vrgrayson washingtonpost, offlinetv vr twitch mcdonald vrgrayson washingtonpost, offlinetv vr vrgrayson washingtonpost, offlinetv vr twitch washingtonpost, offlinetv vr la washingtonpost, offlinetv la mcdonald washingtonpost, offlinetv vr twitch vrgrayson washingtonpost, offlinetv twitch mcdonald vrgrayson washingtonpost, offlinetv vr la vrgrayson washingtonpost, online at OfflineTV VR mcdonalds