Gtmhub is an industry-leading OKR software with features designed to streamline the goal setting and progress reporting process. This cloud-based software empowers business leaders and their teams to easily define, measure, and manage their organisational objectives and key results. As a result, Gtmhub helps ensure that strategies are focused, performance goals are clear, collaboration is maximum and focus is maintained throughout the organisation. In this guide, we will cover different components of Gtmhub that make it a must-have for any organisation serious about achieving its critical KPIs.
The software is designed for use by all levels of the business. From senior leadership to individual contributors, each team member can benefit from Gtmhub's integrated features like
goal setting,
task tracking & management,
performance reviews & feedback capture,
performance scoring system & analytics engine.
All these features work together to provide an automated dashboard view of where an organisation stands on achieving its goals and objectives. Additionally, Gtmhub provides organisations insights into their performance efficacy at the team level so they can quickly adapt to changing environments or capitalise on unseen opportunities as they arise.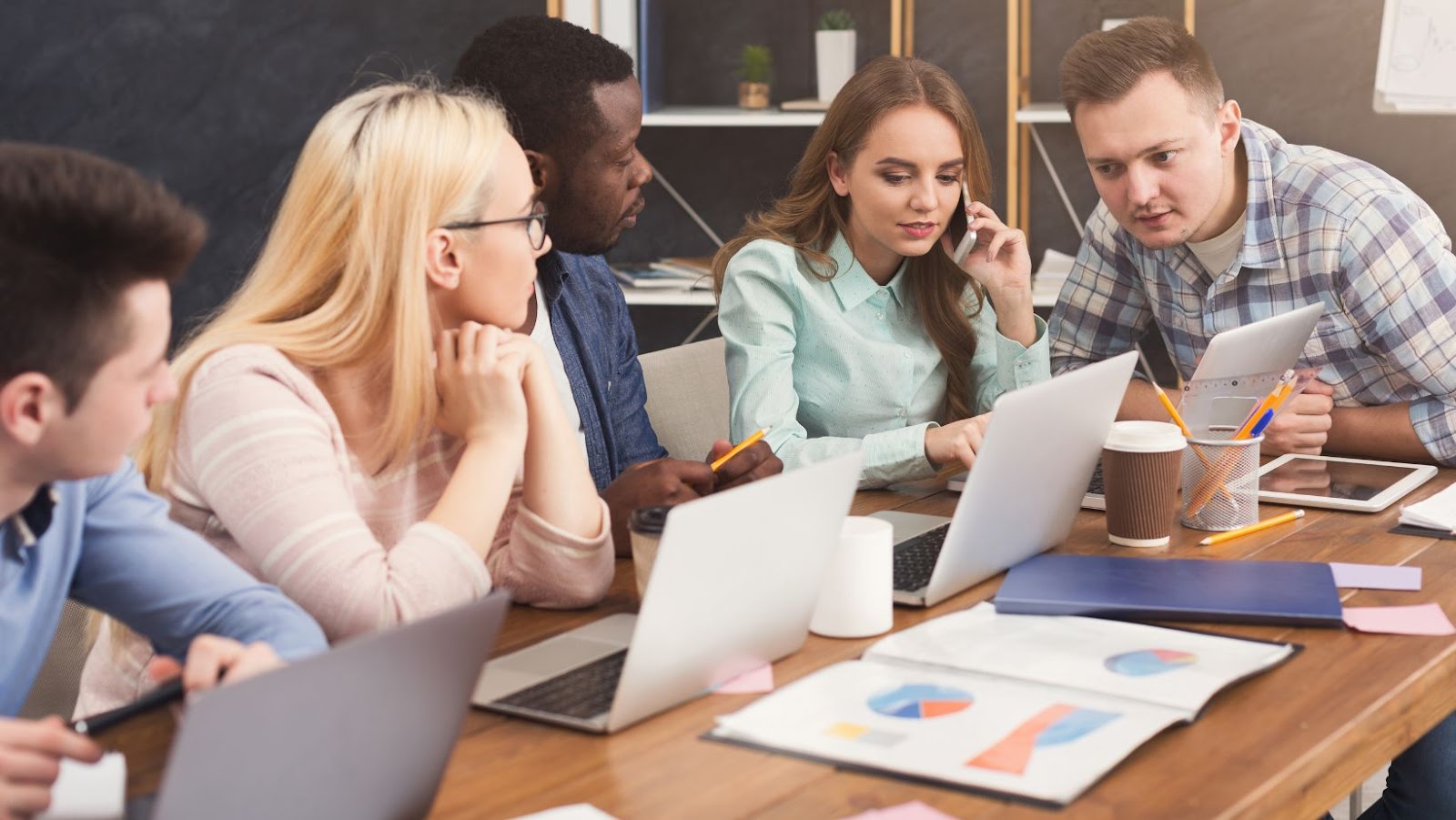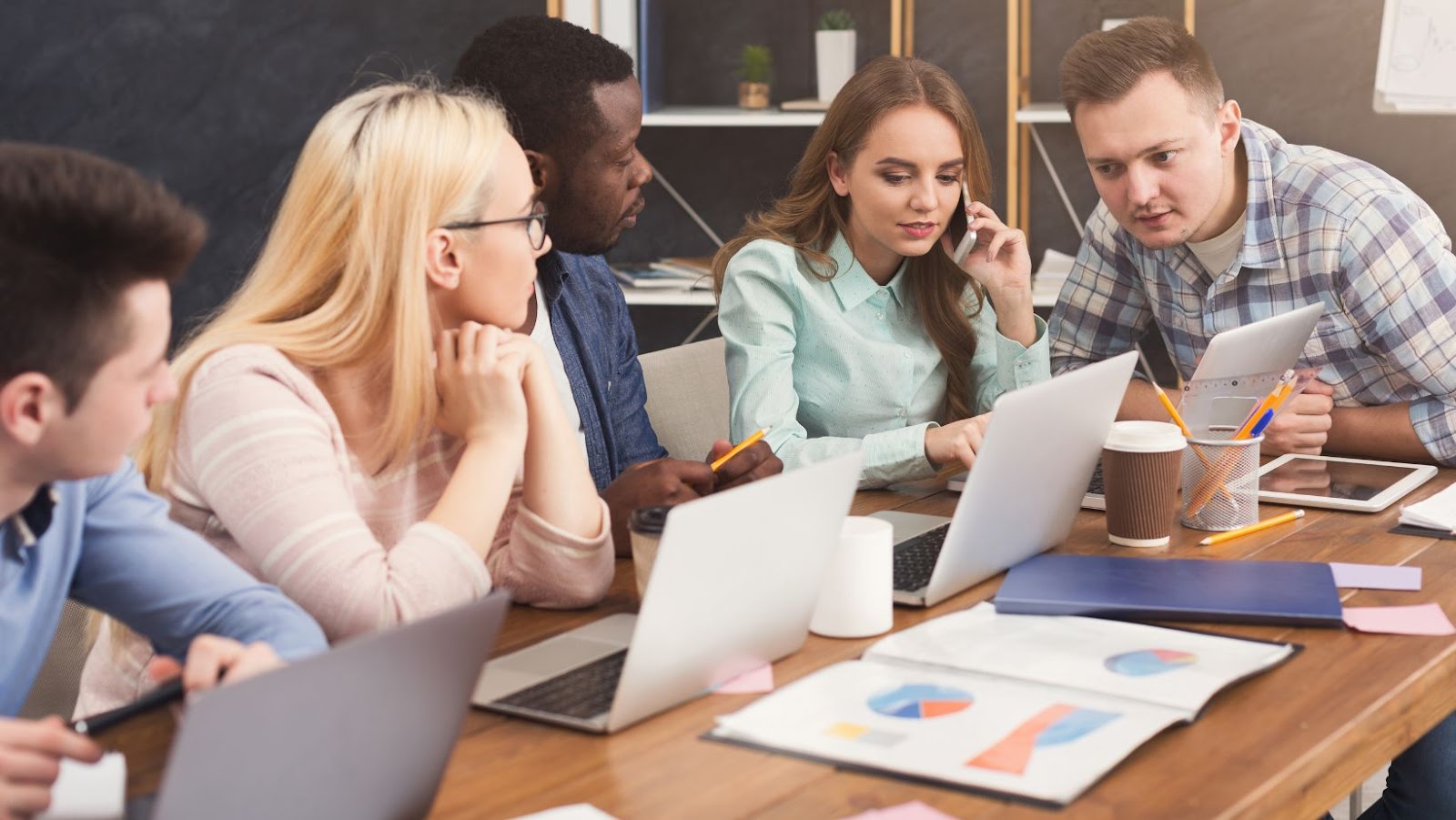 Organisations implementing Gtmhub will experience many benefits including improved tactical alignment throughout teams or departments and deeper strategic conversations between teams or departments during goal setting sessions facilitated through the platform's easy-to-use interface.
What is Gtmhub?
Gtmhub is an OKR-focused performance management platform used to help businesses streamline their objectives and key results (OKRs). It offers businesses a comprehensive solution to help them align their teams, track progress, and measure outcomes.
Recently, Gtmhub announced a significant funding of $30M, demonstrating that investors are bullish on the firm's potential. Let's dive into the features Gtmhub offers and the many benefits of using it to manage OKRs.
Overview of Gtmhub
Gtmhub is a cloud-based software platform designed to help companies manage, measure and monitor business performance using Objectives and Key Results (OKRs). With Gtmhub, teams are empowered to define stretch objectives and track progress towards achieving them more efficiently. It also provides a comprehensive suite of analytics that allow organisations to link their performance outcomes to the strategies and innovations fuelling goal attainment.
Gtmhub combines the power of Goals, Objectives & Key Results (OKRs) with modern software architecture for enterprise-grade scalability. It automates the time-consuming OKR lifecycle processes to help companies drive meaningful collaboration school-wide. Organisations can leverage Gtmhub's real-time engagement tools and its intuitive user interface and streamlined workflow automation benefits for enhanced team productivity optimization.
Gtmhub's OKR functionality includes:
Goal setting/alignment tools such as auto tracking/targeting of key goals & other performance-related metrics;
Goal visibility & transparency through visualisation & reporting capabilities;
Access control for mission critical data for improved security assurance;
Insightful performance dashboard analytics;
Activity stream tracking with associated metric insights;
Automated progress reminders & guidance feature;
Custom assignment templates helping capture ongoing progress status in real-time;
Predictive modelling provides greater insights into future trends & strategies impacting outcomes.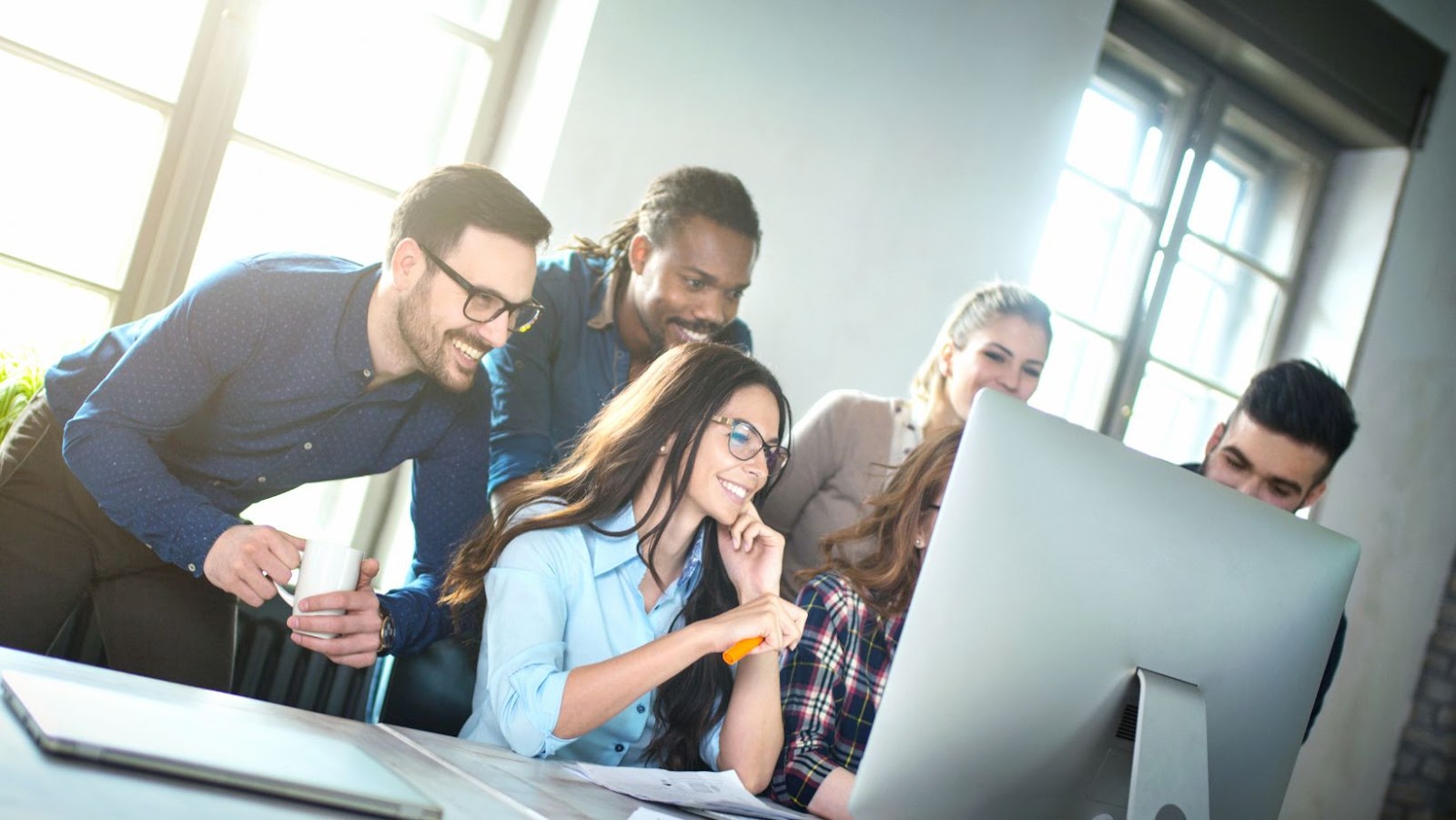 In addition, Gtmhub offers features like business continuity planning/disaster recovery support ensuring protection from unexpected shocks plus access governance built in protecting against unauthorised access or manipulation of data. Furthermore, Gtmhub's flexible licensing model allows customers to move quickly according to their ever changing needs without incurring rigid costs or lengthy contracts requirements. Finally, Gtmhub customer service provides comprehensive online user support services coupled with direct phone lines for technical issue resolution or personalised group training programs customised by customers' requirements.
What are OKRs?
Objectives and Key Results (OKRs) is a popular management system for defining, monitoring and achieving objectives. OKRs provide measurable clarity required to accelerate team performance and company growth. The goals should be ambitious, but measurable, and the key results should be defined to track progress towards the goal.
OKRs are based on organisational objectives set by leaders that cascade down through the rest of the organisation into teams and individuals. These objectives are then broken down into measurable key results to keep everyone on-track for success. For example, objectives may include launching a new product or acquiring new customers. In contrast, key results could include website visits, downloads or completion of transactions to measure whether goals are achieved.
Setting powerful OKRs requires effective communication of strategy paired with wise usage of data which Gtmhub provides with its platform, leveraging performance data across team collaboration tools to ensure each team member can take ownership of their OKR performance. With automated OKR generation, real-time performance reports, gamified engagement tools and goal tracking across all organisational levels—Gtmhub facilitates closer alignment between teams while optimising success rates on individual goals to qualify analytics-driven decision making within every business hierarchy level in an organisation – from senior managers to entry level employees.
OKR-focused Gtmhub raises $30M
Gtmhub is a business platform specialising in Objectives and Key Results (OKRs). With its recent $30M round of funding, Gtmhub is positioned as the go-to provider of OKR-focused solutions.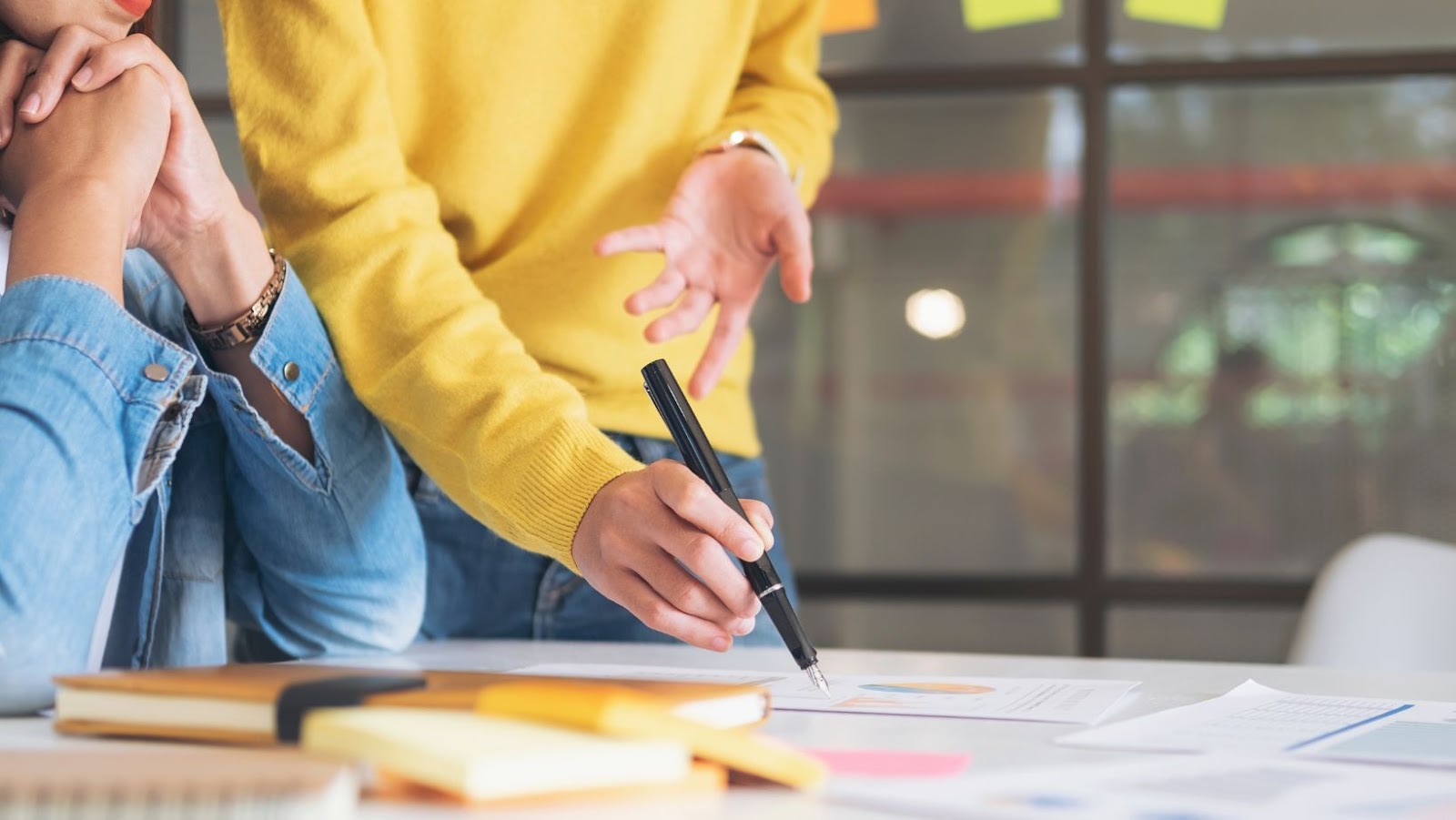 In this article, we will discuss the various benefits of using Gtmhub for OKRs. We will cover the features and capabilities of Gtmhub, and discuss how it can help organisations optimise their OKR implementation.
Automation of OKRs
Gtmhub automates a wide range of activities related to OKRs management, allowing teams to move faster and focus on prioritising the key initiatives. In addition, GtmHub enables companies to have an end-to-end process that includes formulating, setting, tracking and managing OKRs.
Gtmhub eliminates running status meetings or sending out reports via email to keep your team members informed about your OKRs progress. Instead, Gtmhub accelerates the process by providing real-time metrics for you to track and analyse in nearly no time at all.
The solution also helps teams easily collaborate and provide quick feedback on how their objectives are going. It allows them to set reminders for each goal and comment on their targets in a single interface. It streamlines the overall process, enabling teams to quickly move from concept to measurable results.
Furthermore, GtmHub automates parts of the impossible- tedious task of:
Aligning multiple objectives
Identifying risks earlier
Bridging miscommunications within organisations by restoring clarity around progress towards goals at every level with increased transparency and visibility over OKR performance.
Alignment of Objectives and Key Results
Gtmhub provides powerful tools to ensure Objectives and Key Results are correctly aligned throughout your organisation. It makes sure that everyone is pulling in the same direction and working towards achieving the same goals.
Using Gtmhub for OKRs allows you to:
Easily create, link and track Objectives and associated Key Results
Establish clear objectives and priorities
Track progress of specific objectives
Assign ownership, set milestones, monitor completion status and more
Provide visibility into individual contributions so teams can easily measure success
Integrate with existing systems such as Slack or JIRA to maximise efficiency.
Gtmhub's easy to use dashboard ensures that you have total visibility into your organisation's progress when tracking OKRs. The ability to see a "big picture" view of performance enables team members, managers, and leaders to stay on the same page when setting priorities. This ensures everyone is constantly focused on reaching the desired outcomes faster.
Real-time tracking and reporting
Gtmhub makes managing OKRs easy and intuitive with automated real-time tracking and reporting. A reliable system ensures that everyone has access to the most up-to-date information, allowing everyone to collaborate effectively without compromising visibility or accountability.
Gtmhub lets you easily navigate between tasks and projects, so you can measure progress quickly and reliably. You'll get real-time data on key performance metrics, such as goals achieved, projects delivered, etc. Gtmhub also allows you to compare OKR results against benchmarks and trends based on your industry and region. This helps you optimise your processes by seeing exactly how you compete against competitors in the same field.
Another great feature of Gtmhub is its comprehensive reporting capabilities. You'll be able to generate detailed reports filled with data that can help you better understand what's been done and why it happened in the first place – giving leaders deeper insights into team performance, strong or weak spots across departments, etc. In addition, real-time tracking ensures that nothing falls through the cracks so teams have everything they need to stay motivated and organised around their objectives.
Improved collaboration
Gtmhub provides a platform for better communications and collaboration regarding OKRs. It offers an intuitive and user-friendly interface that can be used by remote teams, allowing them to collaborate on setting goals easily and efficiently. In addition, this allows organisations to better manage their OKR lifecycles, with automatic notifications whenever goals are achieved, retracted or changed.
Gtmhub also provides full visibility into the progress of each goal or objective being set by individuals or teams. This allows everyone in the organisation to easily view who is leading the goal process, how far along they are in achieving it and other related information. With accurate data tracking abilities and reporting features, users can quickly identify obstacles that need addressing or potential opportunities for improvement regarding goal setting. This helps contribute to an overall increase in team productivity across multiple departments.
Moreover, Gtmhub allows all stakeholders involved in an objective setting process access to shared documents and data sets quickly and reliably. This increases collaboration opportunities between teams while keeping project goals organised with calendaring functionality that automatically creates timelines and draft objectives when needed. In addition, cross-team projects can be tracked easily with Gtmhub's project management tools that coordinate all tasks towards successful outcomes within predetermined timelines.
Gtmhub Raises $30M
Gtmhub, a software platform specialising in helping companies create and track objectives and key results (OKRs), announced last week that it has raised $30 million in funding. This brings Gtmhub's total funding to $45 million.
The new capital will be used to expand Gtmhub's Okr-based software offering and to accelerate the company's commercial activities, with a focus on promoting the use of OKRs within medium-sized enterprises. With the additional financing, Gtmhub plans to add more features, such as alignment tools and AI-driven analytics, to its platform.
Gtmhub is an effective solution for businesses looking to implement OKR systems into their organisational structure. Here are some of the main benefits of utilising Gtmhub for OKRs:
Gives visibility into employee performance goals
Allows organisations to build a culture of accountability by setting clear objectives
Helps gain a unified view across teams & processes
Supports employee engagement & greater collaboration efforts
Provides real-time reporting and analytics capabilities
Facilitates goal tracking & automated reminders/updates
With its focus on creating clarity around OKRs systems, Gtmhub is well positioned to help companies better align and measure their team goals with corporate objectives. The company's advanced analytics capabilities also allow organisations to understand how they can optimise performance while informing decision making through data insights.
tags = multinational startup that builds software, companies manage their corporate planning, gtmhub 30m series insight partnerswilhelmtechcrunch, denverbased gtmhub 120m 160mwilhelmtechcrunch, gtmhub series index ventures 160mwilhelmtechcrunch, gtmhub 120m series 160mwilhelmtechcrunch, denverbased gtmhub index 160mwilhelmtechcrunch, gtmhub series index 160mwilhelmtechcrunch, denverbased gtmhub series 160mwilhelmtechcrunch, gtmhub 120m ventures 160mwilhelmtechcrunch, gtmhub series ventures 160mwilhelmtechcrunch, gtmhub index ventures 160mwilhelmtechcrunch, participation from new investor, larger new capital