Numerous websites offering various kinds of services allow their clients to make use of the free trial that might last from a couple of days to a month. The advantages for clients are obvious, they can get familiar with the service and make a decision based on their own experience. However, is such a way of attracting people profitable and beneficial for the companies that offer it?
You gain the trust
Every business needs to evoke trust in the consumers in order to thrive. People will not be likely to make use of the offer if they are not certain of it. The best way to encourage them to decide on a given product or service from your offer is to let them use it. However, no one likes to buy a pig in a poke. Here's the moment when a free trial steps in and solves the problem. A consumer can check the product or service without the need for commitment. From the perspective of the business, it's also beneficial because you present your service as trustworthy, and you show the audience that you have nothing to hide. A good product always sells itself. When a consumer sees that there is a free trial, they automatically think that the service is of high quality, as the business is not afraid to scare off potential clients.
Easier promotion
A great number of businesses decide to offer their clients free trials because it's one of the most effective, easier and less expensive forms of promotion. First, you don't need to put in extra effort to create something out of nothing, as it's in the case of ads or marketing campaigns. You already have the service up and running, the same applies to the whole technological infrastructure and all you need is a new client. What's more, anything that is free of charge will attract a greater number of potential clients than even the best ad would.
A valuable feedback
Whether you like it or not, your services or products will have some faults and it's better to fix them in the early stages. You might want to wait for clients to pay and then complain or offer them a free trial and a possibility to give you feedback that your business needs. This way, you can improve your offer without risking your image on the market.

How to convert free trial users into paying clients?
Although free trials are a great solution both for consumers and businesses, it's not that easy to convert the users of these free trials into paying clients. It would seem that if a service is good, of high quality and at a reasonable price, there should be no problem. Sometimes, however, it's not enough to convince people to continue using the service and start paying for it.
This problem might concern various types of businesses. Free trials are, after all, common for numerous types of services. A good example are online casinos that offer free spins for the players to try out new games, such as the ones listed on Vegas Slots Online. The games are of the same quality, they are equally good and engaging as any other gambling game on the site, but their mere purpose is to let the new players get familiar with the games. Once a new player engages in the game and realizes that everything is safe, secure and trustworthy, they can move on to the typical games, this time involving real money.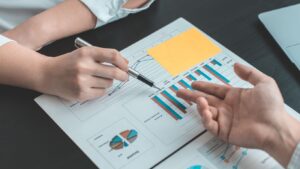 The reason for which people decide to move from a free trial to the paid service is that they know it allows them to gain something. In the case of mentioned casinos, it's the possibility to win money. Other platforms and businesses should think of other ways to encourage people. This means that a free trial should not include all the features that are in the offer, but it should have enough to interest and attract a potential client.
Once the free trial is ending, don't forget to remind the users that they can switch to the paid, but better version and still enjoy the service. You can send an e-mail, but it should be early enough to let them think it through. The last thing you want to do, in any situation, is to put pressure on your clients.