Zoom Inc., one of the world's leading business communication platform providers, recently released its financial report for the first quarter and full year ended December 31, 2020. Unfortunately, the news was met with extreme disappointment from investors as Zoom provided a revenue forecast that failed to meet expectations.
The company reported that it expects revenue for the first quarter to be in the range of $905 million to $915 million, representing 31% growth compared to the same period last year. Moreover, it provided a full-year 2021 revenue guidance of between $3.36 billion and $3.42 billion, which is an increase of around 55% when compared with 2020. This presents a far slower rate of growth versus its previous forecast made in August last year which was at least 90%.
In this article, we will discuss in greater detail this disappointing news by Zoom and what its effect could mean going forward.
Zoom's History
Zoom has become a popular video conferencing platform due to the global pandemic. It has seen significant growth in the last year and has become a staple for businesses and individuals alike.
However, its recent announcement of a lower-than-expected revenue forecast for the first quarter and full year has caused some concern about the company's future.
Let's take a look back at Zoom's history leading up to the announcement.
Zoom's Initial Success
Since its launch in 2013, Zoom has quickly become a video conferencing leader. The company's first product was a cloud-based video conferencing solution that could support up to 100 participants at once. Zoom's customer base quickly skyrocketed due to its intuitive, user-friendly and innovative technology.
Under the leadership of CEO Eric Yuan, the company experienced significant growth in 2019—revenue surged 118% year over year to $330 million, while net income was up 536% compared to 2018. As a result of this continued success, Zoom went public on Nasdaq in April 2019 and saw its stock soar 78% on the first day of trading.
However, as the pandemic wore on throughout 2020, Zoom saw an increase in demand not only for its core product—a boost that it was able to take advantage of and benefit from—but also for its newly released features such as end-to-end encryption, breakout rooms and native recording options which all served to further benefit the company's bottom line. Unfortunately for shareholders and shareholders alike however, Zoom provided a disappointing revenue forecast for the first quarter and full year 2021 that signaled slowing growth during this time period despite an overall increase in revenue growth for 2020 when compared with prior years.
Zoom's Growth in 2020
Since its inception, Zoom Video Communications Inc. (Zoom) has experienced extraordinary growth. In 2020 in particular, businesses and individuals around the world quickly adopted its unified communications platform as the coronavirus pandemic shifted activities from in-person to virtual settings. Since March 2020, Zoom's stock price has skyrocketed by over 700%.
However, beginning with its May 2020 earnings report, Zoom provided a disappointing revenue forecast for the first quarter and full year resulting from stricter privacy regulation from key customers.
In response to the new regulations, Zoom proactively adapted its security practices to meet customer demands while quickly scaling infrastructure and developing new products such as OnZoom webinars. The organization also launched several initiatives promoting diversity and inclusion within the company but has faced criticism for not doing enough to uphold principles of fairness and equality.
In November 2020, Zoom took steps towards strengthening trust by expanding its Bug Bounty Program which offers cash rewards in exchange for vulnerability findings within the product.
Zoom provides disappointing revenue forecast for first quarter and full year
Zoom recently provided a disappointing revenue forecast for the first quarter and the full year, sending the company's share price tumbling. The cloud video conferencing and collaboration company had originally projected growth of up to 50% for the first quarter, but now expects an even lower growth rate of 30%. Similarly, Zoom projected an annual revenue of up to $2.37 billion, but has now lowered the forecast to $1.78 billion.
In this article, we will explore the reasons behind Zoom's disappointing forecast.
Zoom's First Quarter Revenue Forecast
Zoom, the video communications company, recently announced a revenue forecast lower than market expectations for both its first quarter and full year of 2021. According to the projections provided in their earnings call on April 28th, Zoom expects revenue to come in between 650 and 655 million dollars for the first quarter. This figure is significantly lower than the analyst predictions of over $693 million for that period.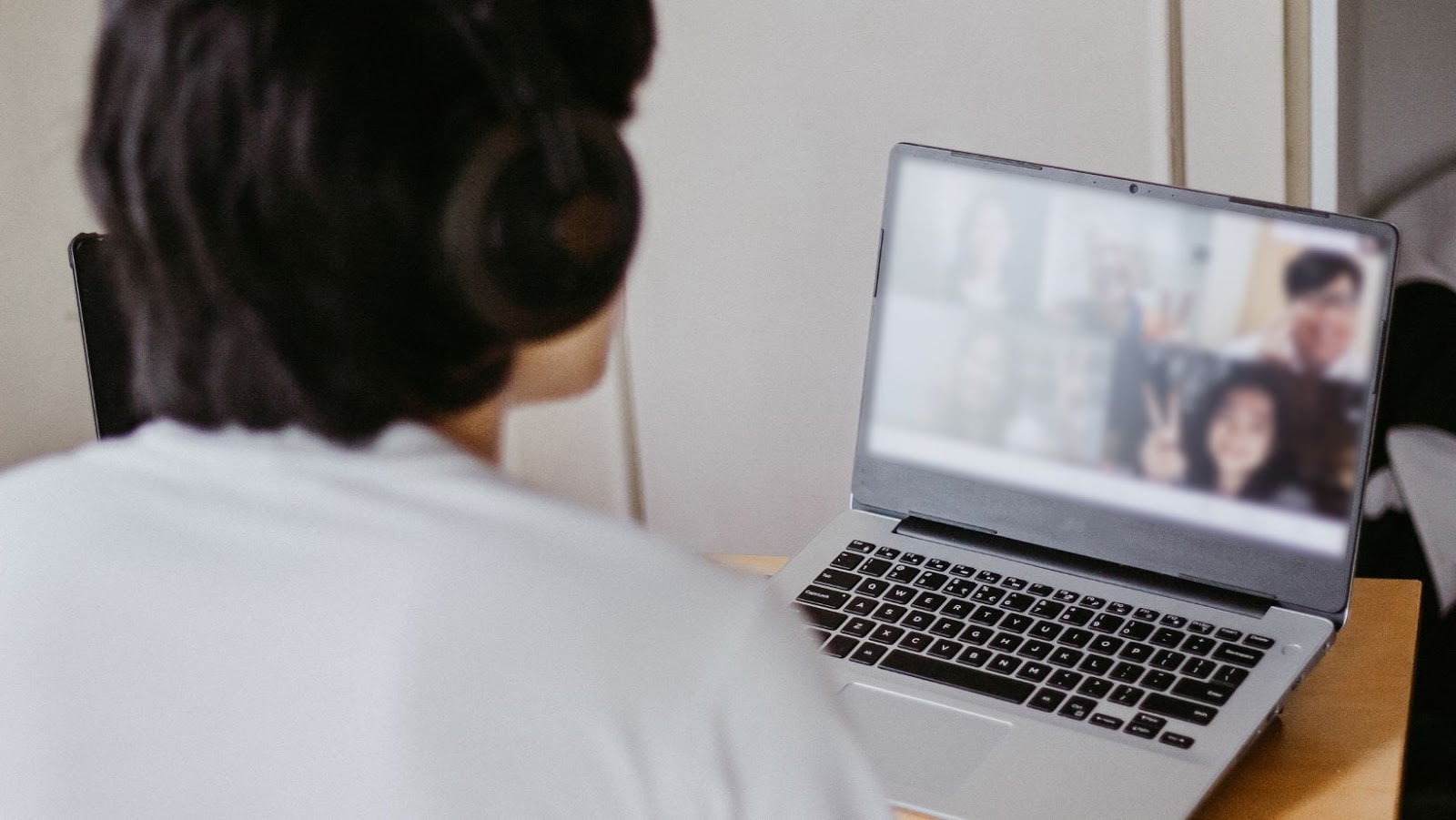 In addition to expecting its revenue in the first quarter to be approximately 10% lower than expected, Zoom also provided an equally disappointing full-year forecast. The company expects its revenue to reach between 3 billion and 3.3 billion dollars by the end of 2021. Even though this number is 18% higher than 2020's figures, it still falls short since analysts were predicting for revenues of around $4 billion for this year.
The low projections have taken a toll on shares of Zoom which dropped by 8% following their announcement, a further reflection that investors are not reacting positively to these predictions. As a result of these figures, analysts have become increasingly concerned about how Zoom will respond long-term to an increasingly competitive market where rivals Microsoft and Google are attempting to capture more user share through price cuts and other measures.
Zoom's Full Year Revenue Forecast
Zoom Video Communications Inc., a provider of a popular video conferencing tool, has adjusted its full-year revenue forecast for 2021 due to the effects of the COVID-19 pandemic. The company had previously forecasted revenue of between $3 and $3.05 billion for the year but recently revised that downward to between $2.7 and $2.75 billion. This is in comparison to their 2020 revenue figures of approximately $1.5 billion. Revenue from Zoom's "core" product, called Zoom Meetings & Chat, remains strong due to increased demand for video conferencing products, but overall revenue is anticipated to be about 40% below original expectations as contributions from other products are not as strong, particularly on the international market.
Zoom's adjusted forecast highlights how the global pandemic has continued to affect business operations, impeding revenue growth in certain markets and regions while also creating new opportunities in others (e.g., in remote meetings). The company will remain committed to its customers' needs with an enhanced focus on areas such as customer trust & safety, feature development and expansion into international markets going forward.
Reasons for the Disappointing Forecast
Zoom, the video conferencing platform, recently gave a disappointing revenue forecast for the first quarter and full year. This forecast has raised questions and speculation as to what may have led to this situation.
In this article, we will look at the possible reasons for why Zoom gave this forecast and how it may affect the company in the future.
Increased Competition
The growth of Zoom has been extremely impressive and its domination of the videoconferencing industry has been overwhelming. However, the start of 2021 saw a sharp increase in competition for Zoom. With the emergence of new companies such as Google Meet and Microsoft Teams, among others, Zoom must now compete with a number of experienced players in the market. This increased competition has had an impact on Zoom's revenue forecasting for the first quarter and full year.
In addition to increased competition, some companies have opted to scale back or discontinue their use of Zoom's services as a result of growing privacy concerns due to news reports concerning alleged security flaws within their products as well as questions about how secure their data collection is. While it's unclear what kind of long-term damage this might cause for Zoom, it's already reflected in their poorly received financial forecasts for 2021.
Market Uncertainty
Zoom has provided a disappointing revenue forecast for its first quarter and full year due to the current market uncertainty caused by the COVID-19 pandemic. The company noted that "while there is significant visibility into business results already in Q1, broader macroeconomic uncertainty and customer behavior remain difficult to predict in the near term." As such, Zoom expects to incur lower revenue at the end of this quarter and throughout 2021.
The pandemic has caused several markets to experience extreme volatility, reducing customers' spending power and altering their spending patterns. Zoom's primary customer base includes small and medium size businesses (SMBs) who have faced sudden cash flow losses during this time. Moreover, many customers have lapsed into subscription pauses while they wait to see how the economy pans out. This combination of lost demand and price pressure have lowered projected sales figures for Zoom significantly and are one of the primary reasons for its outlook being so uncertain.
Further impacting sales potential is an increase in competition from other video conferencing technology companies like Microsoft's Teams product, Google Meet, Cisco Webex, LogMeIn's GoToMeeting platform, as well as new free-seating products from start-ups such as WhereByUs. In order to maintain its footing in such a crowded space, Zoom must remain agile while continuing development of new service offerings through 2021—such as desktop collaboration tools—in order to attract more customers despite current market uncertainties restraining their growth potential right now.