In a hybrid work environment, employees only have to come to the office four or fewer days a week, and they can choose how they want to work.
Running a hybrid work model can be done differently, but the definition stays the same. Communication is key for organizations that use a hybrid workplace, like remote-first and 100% remote organizations.
Some hybrid organizations use a virtual office platform to improve collaboration and communication because employees rarely, if ever, work in the same place simultaneously. In this blog post, we'll share some tips that can help you make your hybrid workplace strategy work.
How does it work?
An independent contractor, for example, is expected to be present at their place of business from nine to five each weekday when the office-first model is used. However, within a hybrid work paradigm framework, he has more leeway to do work when and where it is most conducive to his productivity.
This entails being able to have flexible hours and locations. For instance, some individuals are more productive first thing in the morning, while others are more effective later in the day. They can also work with their peers physically present or work alone from a remote location.
Benefits of Hybrid Work
Few individuals are physically present at the office at any moment in a hybrid work-from-home structure. This can require some businesses to reduce the amount of physical space they occupy. At the absolute least, hybrid work arrangements will assist you in calculating the amount of office space required to house all of your staff employees.
If you rethink your approach to the workplace, you may be able to cut your real estate expenditures by thirty percent. This enables you to reinvest those savings in other areas, such as giving employees more work alternatives via satellite offices and smaller co-working spaces.
How to Make a Hybrid Workplace Strategy Work?
Create an Experienced Team
We see more and more job ads for team leaders or people with work experience. No longer is hybrid work an experiment. Flexibility in work is the way of the future (and present). So, it makes sense that there should be people and resources to ensure that the workplace experience is where it needs to be, no matter where it is.
Workplace experience teams are there to help with this. These professionals spend their time thinking about what makes a hybrid work well and how to get the people who do your business to go with this new way of working. The main goal of these teams is to connect and work together.
Safety First
Even if they only work one day weekly, employees are worried about their health and safety when they return to the office. Keeping up with what's going on with COVID-19 is a natural part of this. Leaders pay close attention to what the CDC and other local health agencies say. Leaders should also adapt the safety rules for the site to how the virus is spreading in the community. It includes limiting people who can be there at once, making everyone wear a mask, and using the correct and clear safety signage around the workplace – you can find details of a safety signage supplier here.
Companies may make it clear that employees can work anywhere they feel safe and comfortable. This is important because many employees are parents whose kids aren't old enough to get vaccinated.
Prioritize People
Talk to your people when you start to think of new ideas. The best way to make a workplace that works for your employees is to ask them what they want. The most progressive thing they can do to improve a hybrid is to ask questions about it. Decisions that are based on data create vibrant hybrid workplaces.
Have Meeting Norms
On the surface, meetings in hybrid work environments may seem the same, but there are a few things to keep in mind. In a typical meeting, people jump in, throw up agendas, and everyone jumps in. But in a hybrid work environment, it's not as easy to do. So it would help to have some good rules and norms so that people feel comfortable speaking up and contributing.
Keeping Paychecks Records Updated
Real paystubs and employee payroll records should be kept for at least four years. The IRS says that employers must keep their tax records for at least four years after filing. However, the Fair Labor Standards Act (FLSA) says that employers must keep records for at least three years.
At the same time, the Equal Employment Opportunity Commission (EEOC) requires that all employment and personnel records be kept for a longer period. So, whether most of your employees are salaried or hourly, you'll need a way to calculate and store their payroll information. Look for payroll software that keeps digital copies of these documents on your behalf.
Measure Improvement, Not Output
After decades of focusing on "hard" metrics like output or hours in the office to measure success, workplaces now focus on things like community, connection, and belonging. When you look at these "soft" metrics, they have a positive effect on the "harder" metrics.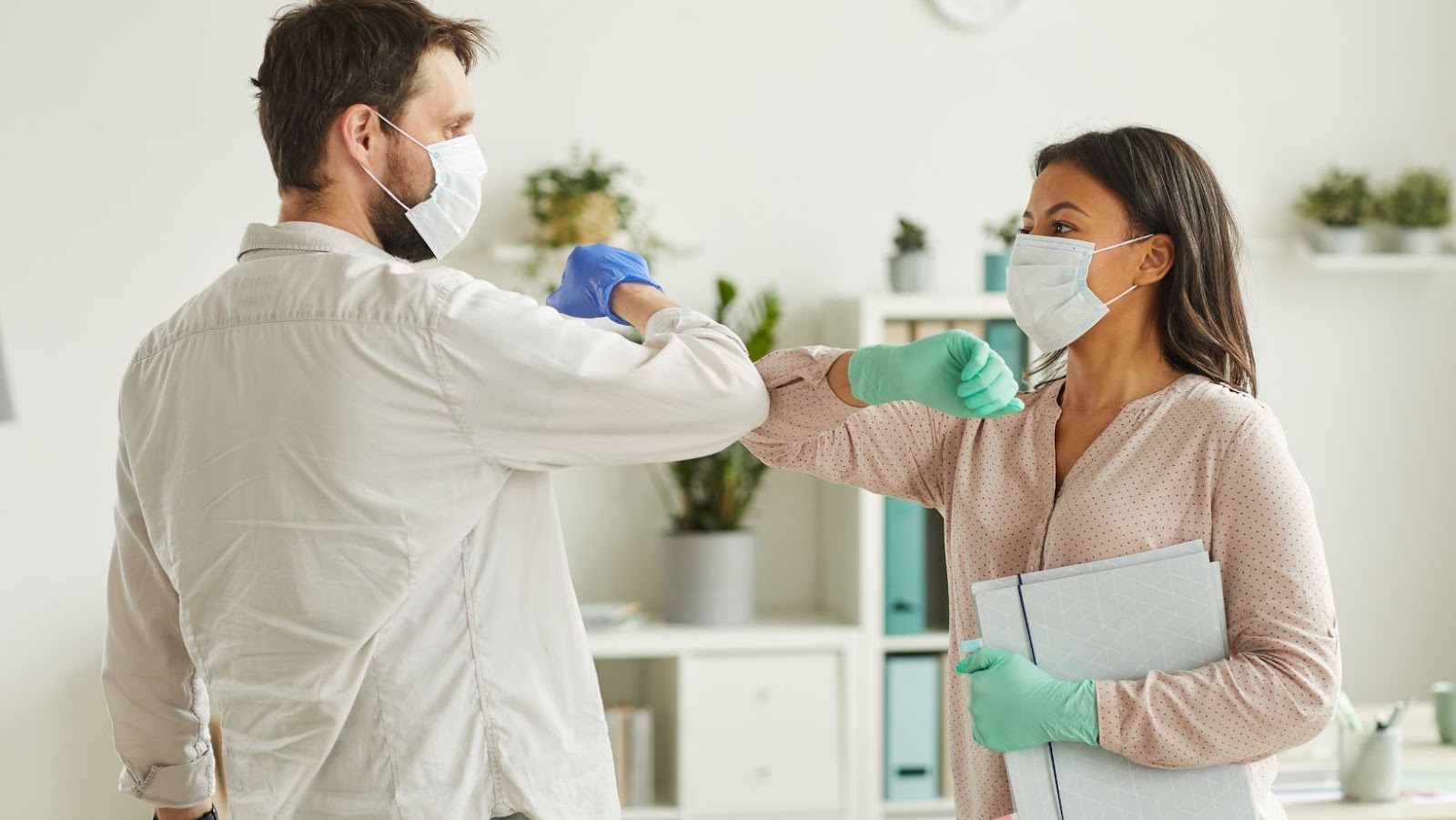 The World Economic Forum found that happy employees worked faster, made more calls per hour, and made 13% more money than their unhappy colleagues. Employees who are happy and engaged work hard and do a good job. Happiness feels a bit too hard, and productivity feels too soft, but engagement feels just right.
That's because getting people involved is the key to making employees happy and getting work done. People are more creative and satisfied when they are interested in their work, coworkers, and roles, which is good for business. But right now, employee engagement is the missing piece of the puzzle regarding hybrid work.